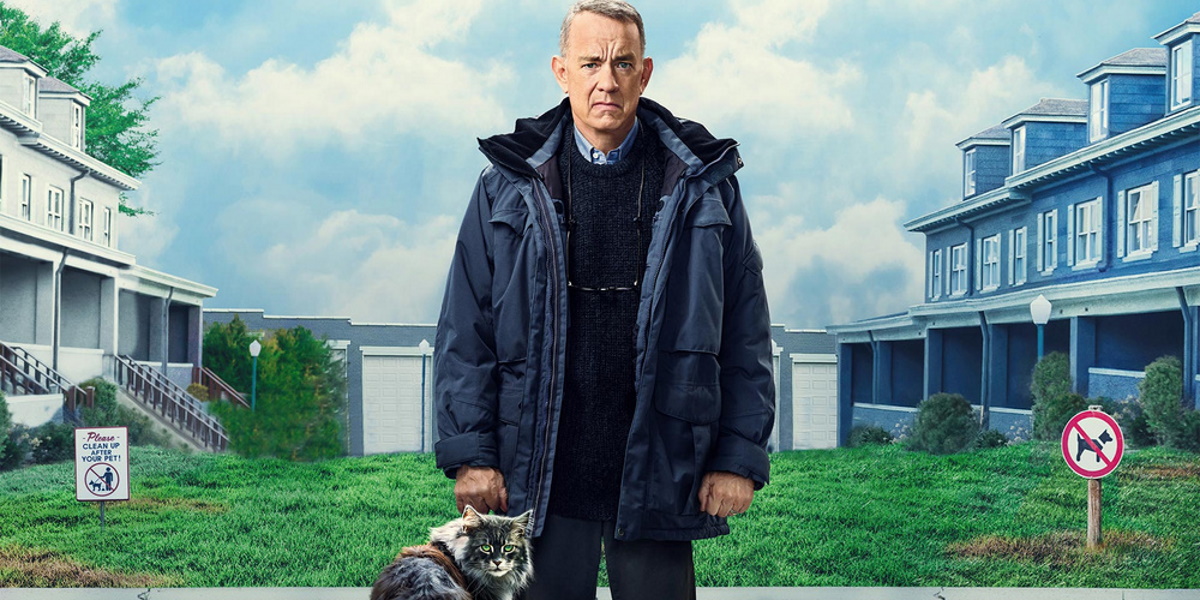 Commercial Film
A MAN CALLED OTTO (M)
The film will follow Otto (Hanks), a grumpy isolated widower with staunch principles, strict routines and a short fuse, who gives everyone in his neighborhood a hard time as he watches over it like a hawk. Just as it seems like he's finally given up on life, an unlikely and reluctant friendship develops with his new neighbors. Little by little, Otto undergoes a subtle transformation…but is he really capable of change? Running Time: 2hrs & 6min
Northern Festival Centre.
Northern Festival Centre
Media, Awards, Family Friendly, Suitable for ESL Audiences, Regional Event
An Andrews Sisters Tribute
★★★★★ "A well deserved standing ovation." WOW FM★★★★★ "A brilliant trip down memory lane." Glam Adelaide★★★★★ "A polished performance which paid heartfelt homage to a vocal trio who influenced much of popular music today." The Serenade Files10/10 "An outstanding performance by outstanding local performers". Eventadlaide Officially endorsed by the Andrews Sisters Estate in the US & Winners of the 2019  Bank SA Weekly Award for Best Music, the Three Little Sisters take you on a historical journey giving audiences insight into the lives and wartime music of Patty, Maxine and Laverne Andrews. This 90 minute music  spectacular features Adelaide lead vocalists Tania Savelli, Shelley Pantic & Melanie Smith recreating the iconic close three part harmony sound made famous by The Andrews Sisters. 
Northern Festival Centre
Keith Michell Theatre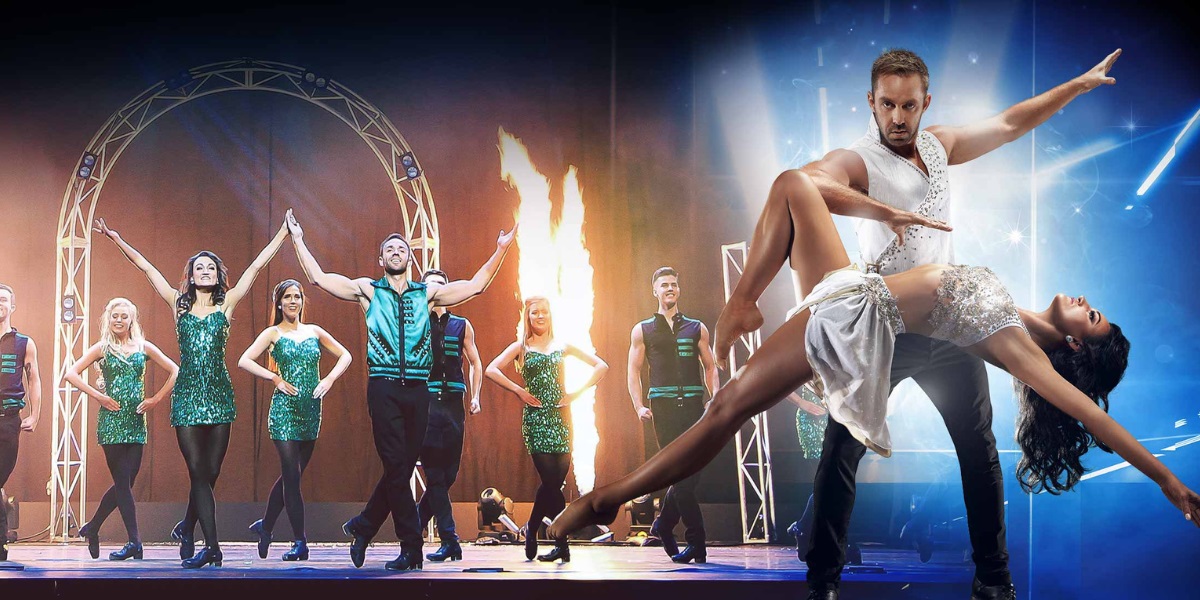 Commercial
CELTIC ILLUSION
Immerse yourself in the Irish Dance and Grand Illusion sensation that has taken Australia, New Zealand, Hong Kong, Canada, and the USA by storm, on its nationwide tour for 2023. Celtic Illusion – The Magic Returns to a stage near you! Even fans who have seen our previous shows won't dare miss the 2023 tour that is set to raise the bar once again. This exhilarating production has broken barriers by fusing unparalleled art forms and is more spectacular than ever before. With new spellbinding illusions, entrancing music and choreography, Celtic Illusion is an awe-inspiring night of family entertainment.
Northern Festival Centre.
Northern Festival Centre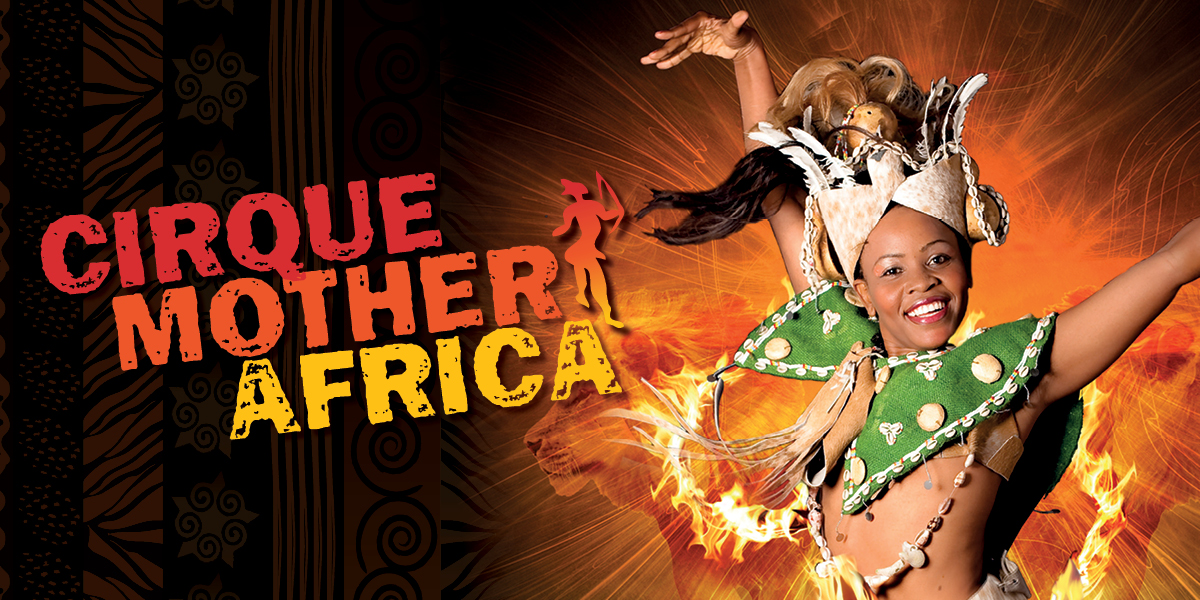 Commercial
CIRQUE MOTHER AFRICA
Celebrating 15 years and DIRECT from a sell-out BROADWAY SEASON, Cirque MOTHER AFRICA is returning to Australia in 2023 with an all NEW SHOW featuring the amazing hand to hand balancing act as seen on AUSTRALIA'S GOT TALENT performed by the RAMADHANI BROTHERS. "It's the Lion king on steroids" - Dominion Post, NZ "Mother Africa is exuberant, high-energy entertainment" 
- New York Times "Pure spectacle, colorful costumes, immense physicality, powerfully rhythmic music, song, dance, cirque acts and comedy, something for everybody" - Glam Adelaide The heartbeat of Africa pulsates throughout this jaw-dropping show as the musicians and artists transport audience members to the breath-taking continent of Africa. This 90-minute entertainment extravaganza combines the very best talent from nine African countries including Ethiopia, South Africa, Kenya and Tanzania to provide the wonder, suspense and joy that is Cirque Mother Africa. Seen by more than 2 MILLION people worldwide, Cirque Mother Africa is guaranteed to captivate audiences young and old. Combining the best of contortion, acrobatics, traditional dance, live music, pan spinning, hand balancing and so much more. www.cirquemotherafrica.com
Northern Festival Centre.
Northern Festival Centre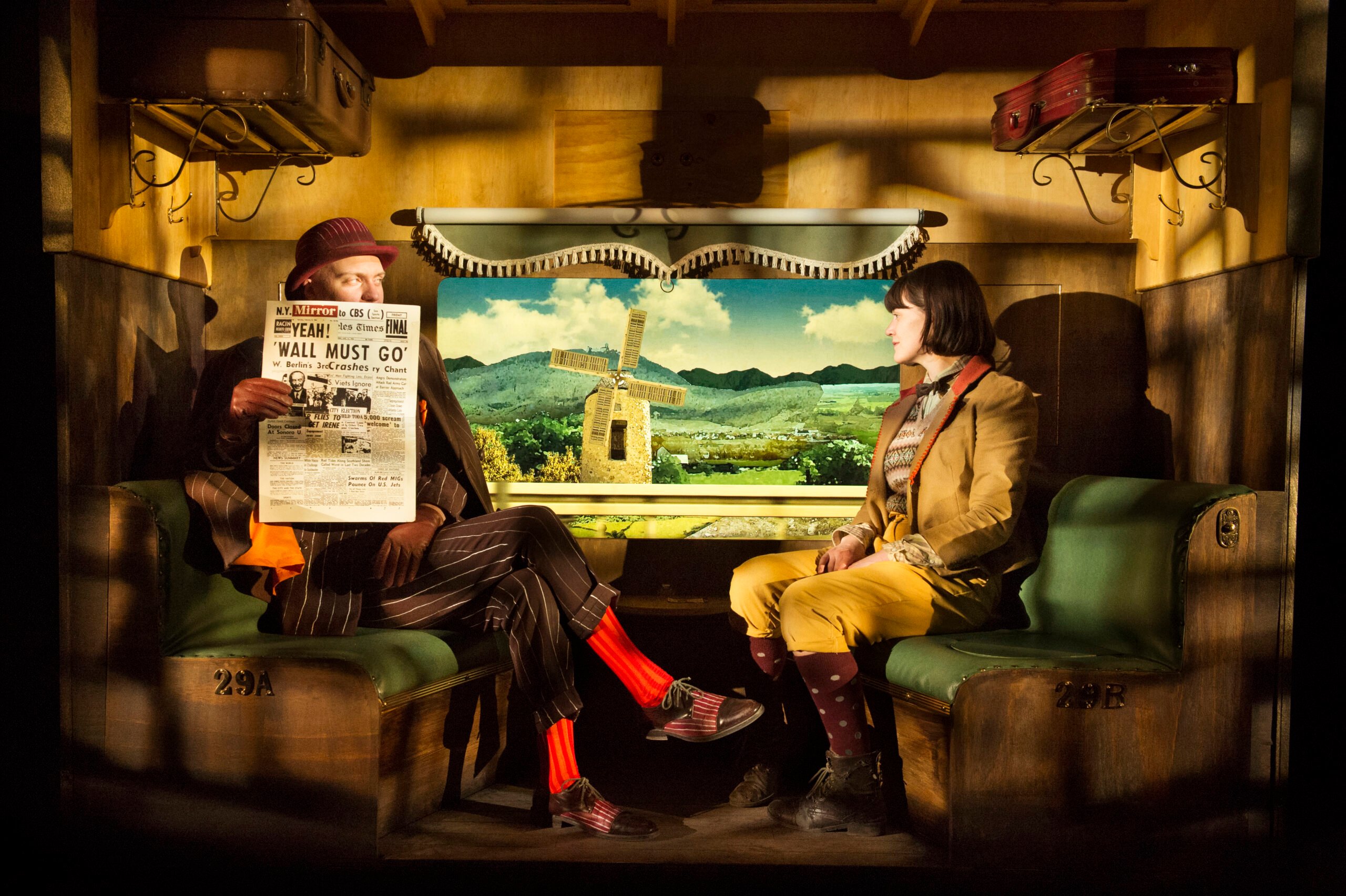 Country Arts SA Season, Season Schools Show
EMIL AND THE DETECTIVES
By Erich Kästner, adapted for the stage by Nicki Bloom How do we find our friends in the world? How do we work together to defeat tricksters? Never underestimate the determination of a child! Young Emil catches a train to visit family in the big city. Something valuable is stolen. But the thief soon discovers Emil was not such an easy target. A group of quick-thinking and resourceful children rallies around. Can a bunch of kids work together to uncover and outsmart the true criminal? Adapted for the stage by Nicki Bloom, Kästner's 1929 novella is more than a 'good romp'; it broke ground for the independent-children-versus-devious-adults story genre. Streetwise city kids, a hard-working single mother and Emil's past brush with the law add grit and nuance to this satisfying tale. In Slingsby's signature intimate theatrical style, Emil and the Detectives is told by two skilled actors immersed in smoke and mirrors, miniature worlds and a cinematic score. Dark and light, intrigue and delight for audiences. "The company's theatre productions always have a sense of wonder and magic, and Emil and the Detectives delights, intrigues and astonishes its audience...Emil and the Detectives is an outstanding piece of children's theatre which makes it an outstanding piece of theatre and an experience to be savoured by all." - InDaily, Greg Elliott "...Emil and the Detectives adds to Slingsby's already substantial record of presenting entertainment for families that actually deal with important issues." - The Advertiser, Peter Burdon Cast & Crew Director: Andy Packer Playwright: Nicki Bloom Composer and Sound Design: Quincy Grant Designer: Wendy Todd Costume Designer: Ailsa Paterson Lighting Designer: Geoff Cobham Technical Design: Chris Petridis Animation Director: Luku Trembath
Northern Festival Centre.
Northern Festival Centre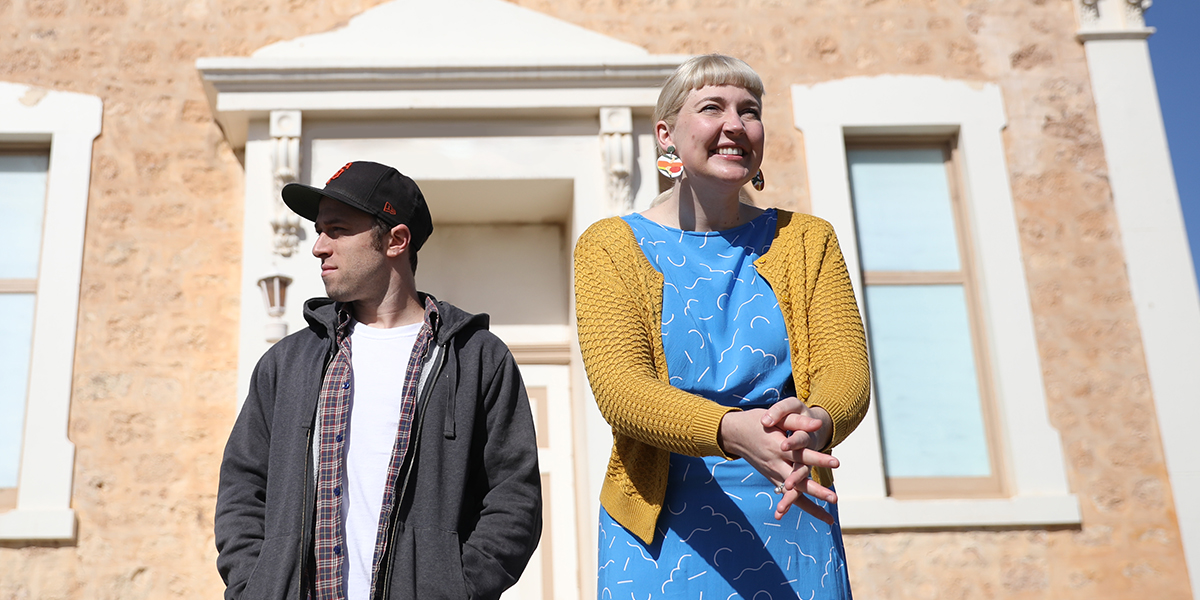 Country Arts SA Season, Season Schools Show
EUPHORIA
A Country Town. A Festival. A local tragedy and a town that doesn't talk. This tale of good days, bad days and everything in between catapults us right into the heart of this little town where everyone knows everyone, and where Ethan is hit by his past as Meg struggles with the present. As the festival unfolds, Meg and Ethan's worlds collide and the community comes together for an event they'll never forget. Euphoria is a rich and heart-warming story from award-winning South Australian playwright Emily Steel, bringing regional voices to the fore and an entire town to life with authenticity and unmistakable wit. "Funny, heart-warming, emotive, and thought provoking, Euphoria is an outstanding piece of theatre". ⭐⭐⭐⭐⭐ -Limelight "Malcolm portrays Meg with such warmth, and Smith brings an intensity to Ethan...Euphoria is a delight." ⭐⭐⭐⭐⭐ - Collage Adelaide "This is a little gem of theatre... please go and see this fine production; it will help to restore your faith in the theatrical medium as a vector for changing lives and illuminating our society" ⭐⭐⭐⭐⭐ - Glam Adelaide Cast & Crew Playwright: Emily Steel Director: Nescha Jelk Set & Costume Designer: Meg Wilson Lighting Designer: Nic Mollison Composer & Sound Designer: Andrew Howard Assistant Director: Emma Richardson Creative Producer: Alison Howard Meg: Ashton Malcolm Ethan: James Smith
Northern Festival Centre.
Northern Festival Centre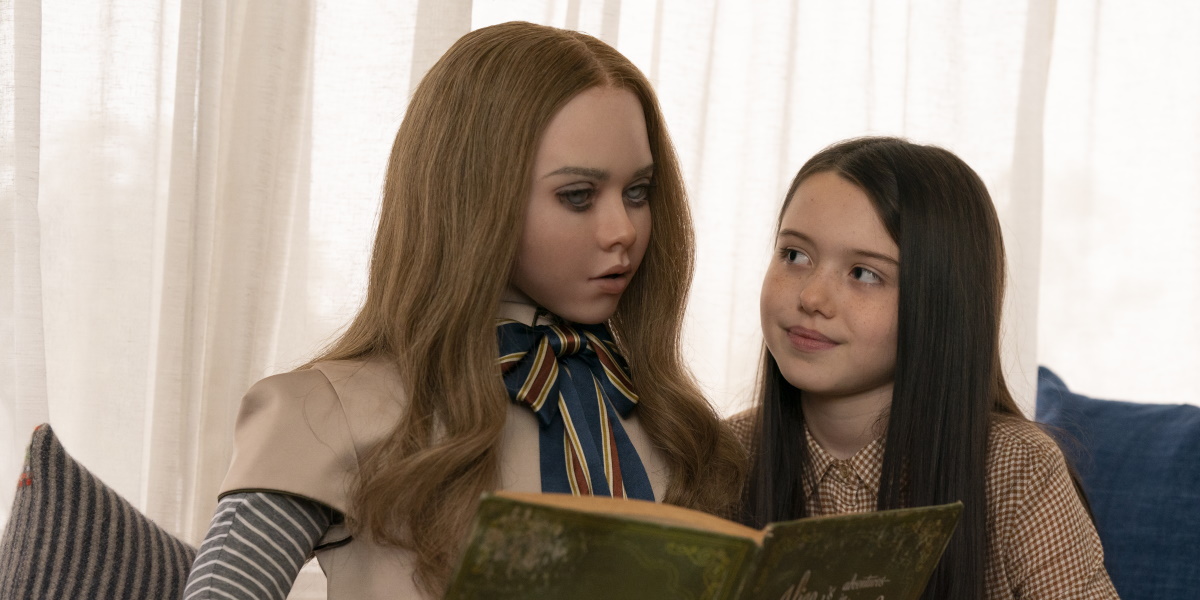 Commercial Film
M3GAN (M)
She's more than just a toy. She's part of the family. From the most prolific minds in horror—James Wan, the filmmaker behind the Saw, Insidious and The Conjuring franchises, and Blumhouse, the producer of the Halloween films, The Black Phone and The Invisible Man—comes a fresh new face in terror. M3GAN is a marvel of artificial intelligence, a life-like doll programmed to be a child's greatest companion and a parent's greatest ally. Designed by brilliant toy-company roboticist Gemma (Get Out's Allison Williams), M3GAN can listen and watch and learn as she becomes friend and teacher, playmate and protector, for the child she is bonded to. When Gemma suddenly becomes the caretaker of her orphaned 8-year-old niece, Cady (Violet McGraw, The Haunting of Hill House), Gemma's unsure and unprepared to be a parent. Under intense pressure at work, Gemma decides to pair her M3GAN prototype with Cady in an attempt to resolve both problems—a decision that will have unimaginable consequences. Running Time: 1hr & 42min
Northern Festival Centre.
Northern Festival Centre
Commercial
MARINA PRIOR & DAVID HOBSON
After 3 back to back years of selling out 100 + shows around the country, Soprano and Tenor powerhouse legends of Musical Theatre and Opera, Marina Prior & David Hobson embark on their Encore Tour, 'The 2 Of Us' in up close and personal mode. Brand new songs, back-stage and life stories, and including the classics from their vast repertoire spanning 35 years in a 2 hour concert. Accompanied by renowned pianist David Cameron, in a two-hour intimate performance, Marina and David will perform their classics from productions such as The Phantom of The Opera, Cats, Evita, Les Miserables, West Side Story, Guys and Dolls, Chitty Chitty Bang Bang and La Boheme, to name but a few, as well as favourites from their award-winning albums. 'It's been beyond our wildest dreams to travel this beautiful country of ours being supported by Australians in our own backyard" says Marina & David.
Northern Festival Centre.
Northern Festival Centre
Media, Awards, Suitable for ESL Audiences, Regional Event
MEN who DANCE: Alpha
Showcasing Charlie, Kurt, Ricky, Willian, Dhuruva, and Julian, 6 male dancers who are physical, masculine, and energetic. They'll get your heart pumping with the amazing variety of dance styles, from hip hop, to classical, tap, acrobatics, contemporary, and much more. Follow the men as they also head through construction sites, Bollywood, and under the sea. They tap, sing, leap, flip, and even meet an alien. The show strikes the perfect balance between edge-of-your-seat dare-devil action, irresistible romance, and surprising comedy. It's more than a dance show, it's an experience. -Stage Whispers Review - 5/5 Stars"Men who Dance is a joyous exploration of diverse dance styles from five extremely talented men" - Barry Hill-Click here to read Important Information:Performance on Friday 17th March has changed space within the Northern Festival Centre from Ballroom to Keith Michell Theatre since the Adelaide Fringe Guide was printed.
Northern Festival Centre
Keith Michell Theatre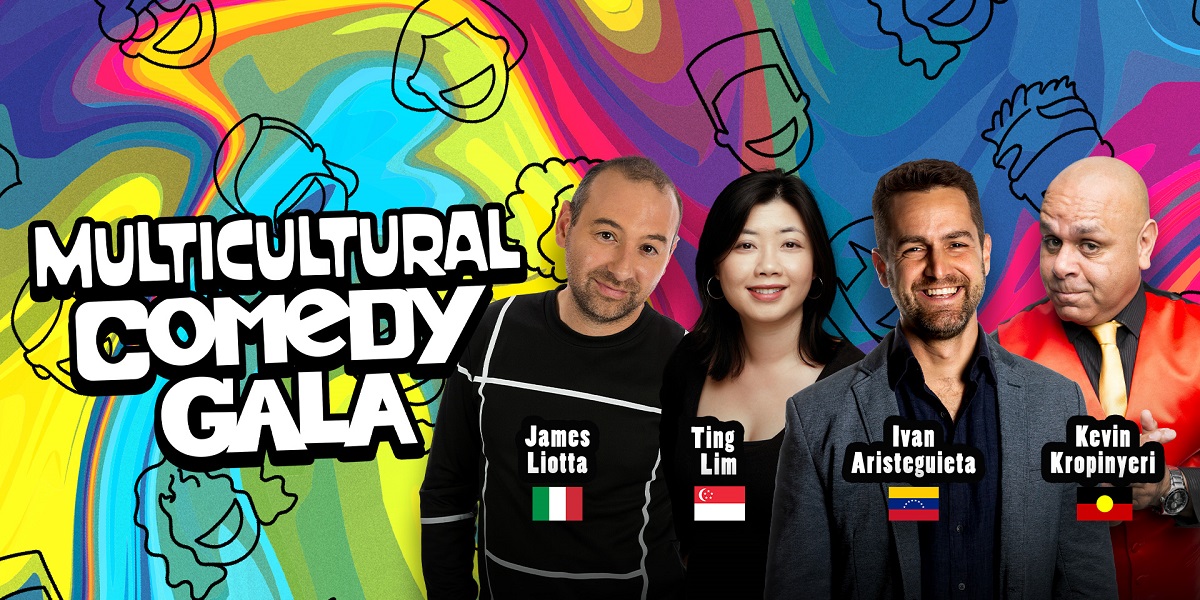 Commercial
MULTICULTURAL COMEDY GALA
The Multicultural Comedy Gala is a side-splitting celebration of Australia's rich cultural diversity, by a world class selection of the most acclaimed and celebrated comedians in the nation. This star-studded line up will poke fun at everything that makes us different, but so much the same. So, do your soul a favour and treat it to a night of laughter you'll never forget! FEATURING… IVAN ARISTEGUIETA (NOMINEE – Most Outstanding Show, MICF 2021) KEVIN KROPINYERI (RECIPIENT – Uncle Jack Charles Award, VIPA Awards 2013) JAMES LIOTTA (NOMINEE – Favourite Digital Creator, AACTA Awards 2022) TING LIM (NATIONAL FINALIST – MICF RAW 2018) Plus more to be announced!
Northern Festival Centre.
Northern Festival Centre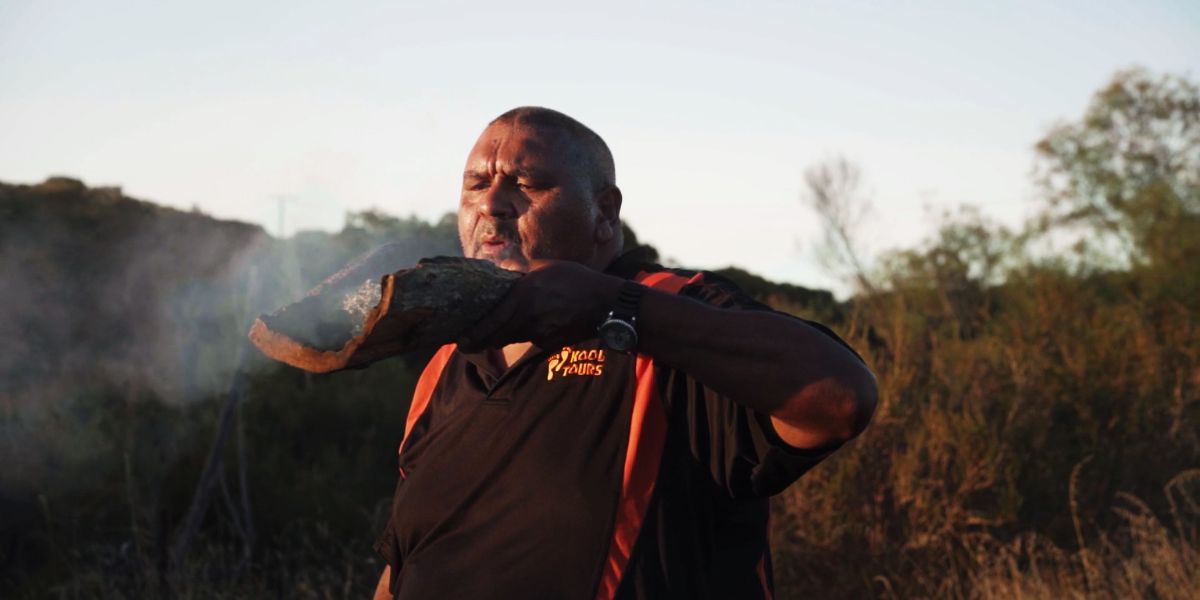 Nunga Screen
NUNGA SCREEN 2023
Nunga Screen shares and celebrates First Nations culture, stories and language through film. A FREE annual event that spans National Reconciliation Week and NAIDOC Week, and which tours across regional SA from big screen cinemas to remote communities, Nunga Screen presents a diverse film program for cinema-goers of all ages. For more than 10 years, Nunga Screen (formerly known as Black Screen) has provided the opportunity for emerging and established First Nations film makers to showcase their films across South Australia. In 2023 program will feature the premiere of a second Country Arts SA commissioned short documentary from an emerging First Nations filmmaker. Nunga Screen is an amazing opportunity to get together, connect and learn. Films announced soon.
Northern Festival Centre.
Northern Festival Centre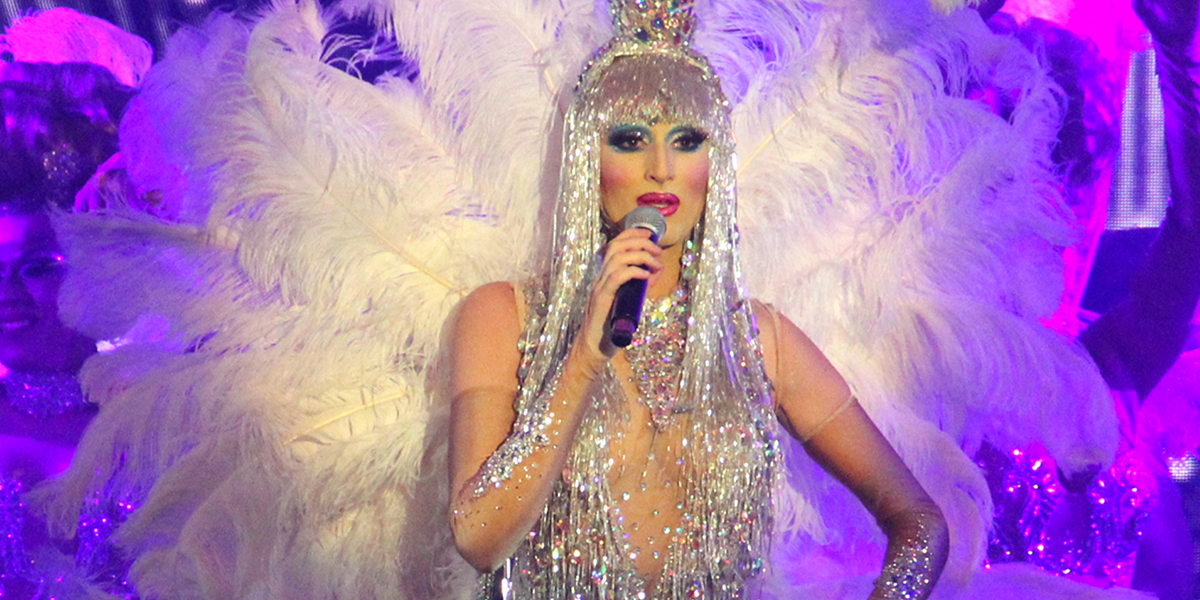 Commercial
PRADA CLUTCH'S
Let us take you on a journey from where it all began, Darlings! Flanked by gorgeous men, Australia's six-foot something songstress Prada Clutch & her 'girls' pay tribute to the history of Aussie drag – in concert. Revisit the good ol' days with Les Girls in the 60's, sing along to classic disco hits & sashay into today with a celebration of chart-topping music icons that have inspired drag performers around the world! The show is headlined by Prada Clutch; one of Australia's most in demand live-singing drag queens. Prada has headlined stage shows across Australia playing both regional & capital cities. She draws her inspiration from the likes of Dusty Springfield, Patti LaBelle, Bette Midler & Cher. The show is Creatively Directed by one of Australia's original Les Girls of Kings Cross, Monique Kelly. Monique was a member of Les Girls from 1973 to 1997. She has a keen eye for detail & a photographic memory of how it was done in her day, making her an asset to the show – she's the pot of gold from the Golden Mile. The show features a cast of seven, choreographed by Stephen Clarke. Stephen has been Dancing and Choreographing professionally since 1985. Stephen's experience extends to working with Kylie & Dannii Minogue, Cyndi Lauper & Diana Ross. Jam-packed with dazzling feathers, wigs, headpieces, costumes & performance, you will not forget this glittering drag spectacular!
Northern Festival Centre.
Northern Festival Centre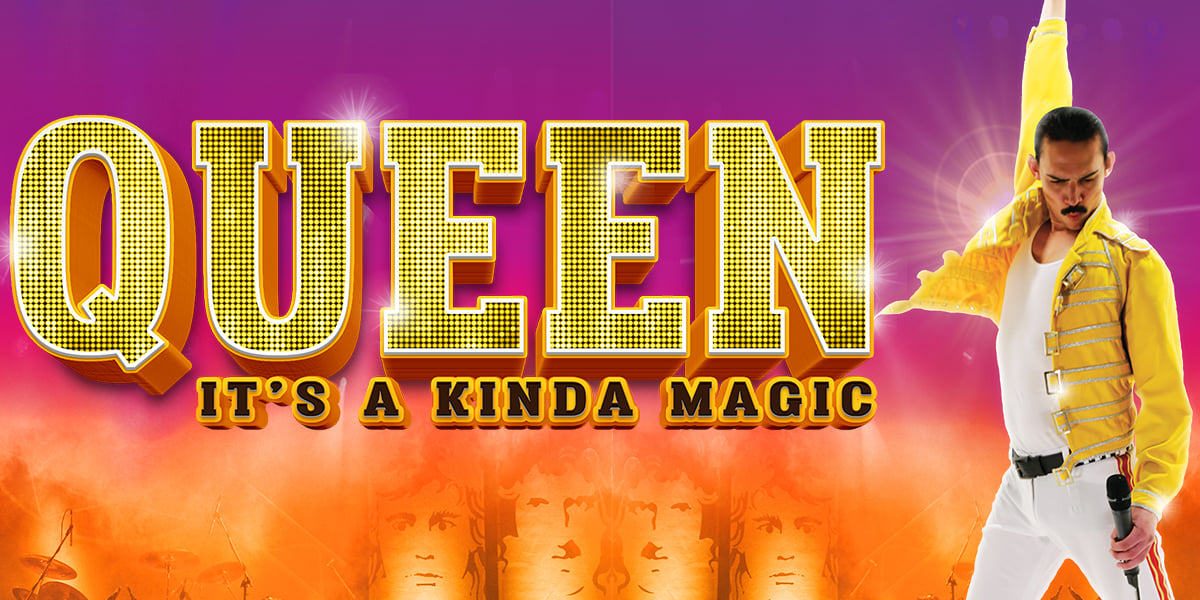 Commercial
QUEEN: IT'S KINDA MAGIC
Queen: It's a Kinda Magic is back by popular demand this August for their first Australian tour in two years! The show is set to again immerse fans in the spectacle, grandeur and extravagance of Queen and Freddie Mercury, but with the incredible Dominic Warren on board things are looking bigger and better than ever! You've seen Bohemian Rhapsody at the cinemas, now see it all come alive on stage and in concert, with big sound, big screens, crazy lighting and outlandish costumes… the REAL ROCK EXPERIENCE!
Northern Festival Centre.
Northern Festival Centre
Community
SINGIN' IN THE RAIN
It's 1927, Don Lockwood and Lina Lamont are a famous on-screen romantic pair. Lina, however, mistakes the on-screen romance for real love. Don (with his former partner, Cosmo) has worked hard to get where he is today. When Don and Lina's latest film is transformed into a musical, Don has the perfect voice for the songs. But Lina - well, even with the best efforts of a diction coach, they still decide to dub over her voice. Kathy Selden, an aspiring singer and actress, is brought in and while she is working on the movie Don falls in love with her.  Will Kathy become a star? What happens to Lina? Does Don find true love?
Northern Festival Centre.
Northern Festival Centre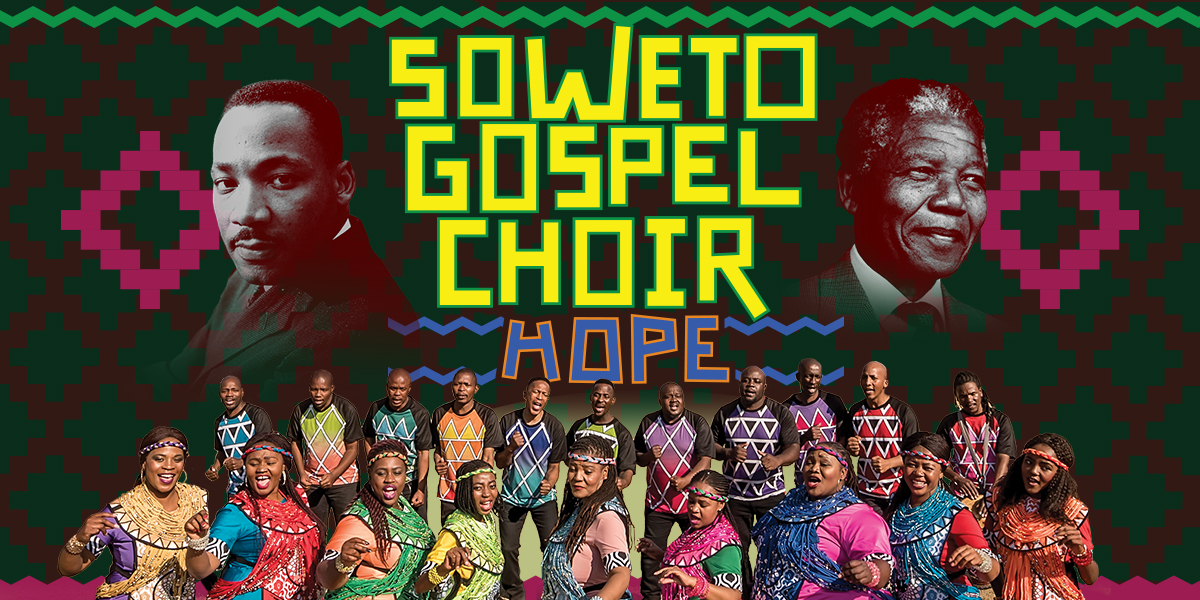 Commercial
SOWETO GOSPEL CHOIR - HOPE
Hope is an all-new concert by 3-time Grammy®-winning Soweto Gospel Choir - celebrating songs and anthems from the Freedom movement of Nelson Mandela's South Africa, back to the Civil Rights Movement of Martin Luther King's 1950's America. Hope opens with a rousing program of South African freedom songs, before the repertoire echoes down through time to the USA, with beautiful renditions of the protest music of the Civil Rights Movement, including works by legendary artists James Brown, Sam Cooke, Stevie Wonder and the one-and-only Aretha Franklin. Formed to celebrate the unique and inspirational power of African Gospel music, Soweto Gospel Choir draws on the best talent from the many churches in and around Soweto. The choir is dedicated to sharing the joy of faith through music with audiences around the world and has received critical acclaim and audience adoration for their powerful renditions of African American spirituals, gospel and folk music. Hope is a concert that will live forever in your hearts! "sheer jubilation ... the rhythm of life" - The Herald Sun
Northern Festival Centre.
Northern Festival Centre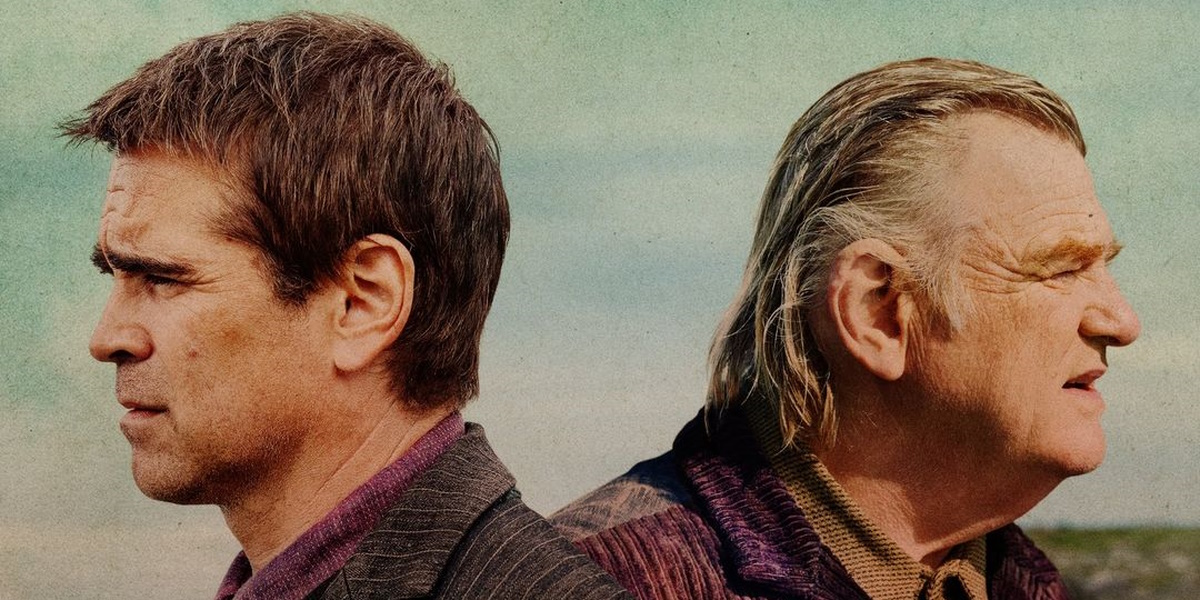 Commercial Film
THE BANSHEES OF INISHERIN (M)
Set on a remote island off the west coast of Ireland, The Banshees of Inisherin follows lifelong friends Padraic (Colin Farrell) and Colm (Brendan Gleeson), who find themselves at an impasse when Colm unexpectedly puts an end to their friendship. A stunned Padraic, aided by his sister Siobhan (Kerry Condon) and troubled young islander Dominic (Barry Keoghan), endeavours to repair the relationship, refusing to take no for an answer. But Padraic's repeated efforts only strengthen his former friend's resolve and when Colm delivers a desperate ultimatum, events swiftly escalate, with shocking consequences. Running Time: 1hr & 54min
Northern Festival Centre.
Northern Festival Centre
Commercial
THE ROBERTSON BROTHERS 60'S VARIETY TV SHOW
ollowing their Sold Out National Tour in 2022, Australia's new 'Kings of Variety Television' are back in 2023 with a brand new show! The Robertson Brothers are thrilled to be returning with their new heart-warming and uplifting 1960's Variety TV Show! Geoff and Ben Robertson are back as your charming and cheeky hosts for this nostalgic night of entertainment as they pay tribute to the musical giants of the 1960's - The Bee Gees, Simon & Garfunkel, Roy Orbison, Cliff Richard & The Shadows, Frankie Valli, The Everly Brothers, Neil Sedaka and The Seekers. "It's different to other shows…I haven't seen anything like it before"! (Joan T, 2022 audience member) Variety TV Show fans will be excited to know the multi-talented Simon Brook McLachlan (from the Original Australian cast of Jersey Boys) will return in 2023 to thrill us with his very special tributes to Frankie Valli & The Four Seasons as well as Neil Sedaka, together with a brand new Variety Show tribute to the much loved 1960s superstar… Sir Cliff Richard. Another HUGE bonus this year for the Robertson Brothers 1960's Variety TV Show fans is the addition of Australia's internationally acclaimed #1 Roy Orbison tribute artist… Dean Bourne! Dean will perform his very special Variety Show tribute to the one and only 'Big O' and his biggest hits from the 1960's. "It's the best show I've seen in years!" - Ray Hadley, 2GB Unlike anything you have ever seen before this 150 minute ground-breaking and interactive theatrical TV experience is filled with all the fun, music and long forgotten memories of the fabulous 1960's. The Variety TV Show audience is taken on a unique and emotional journey back to the best years of their lives.
Northern Festival Centre.
Northern Festival Centre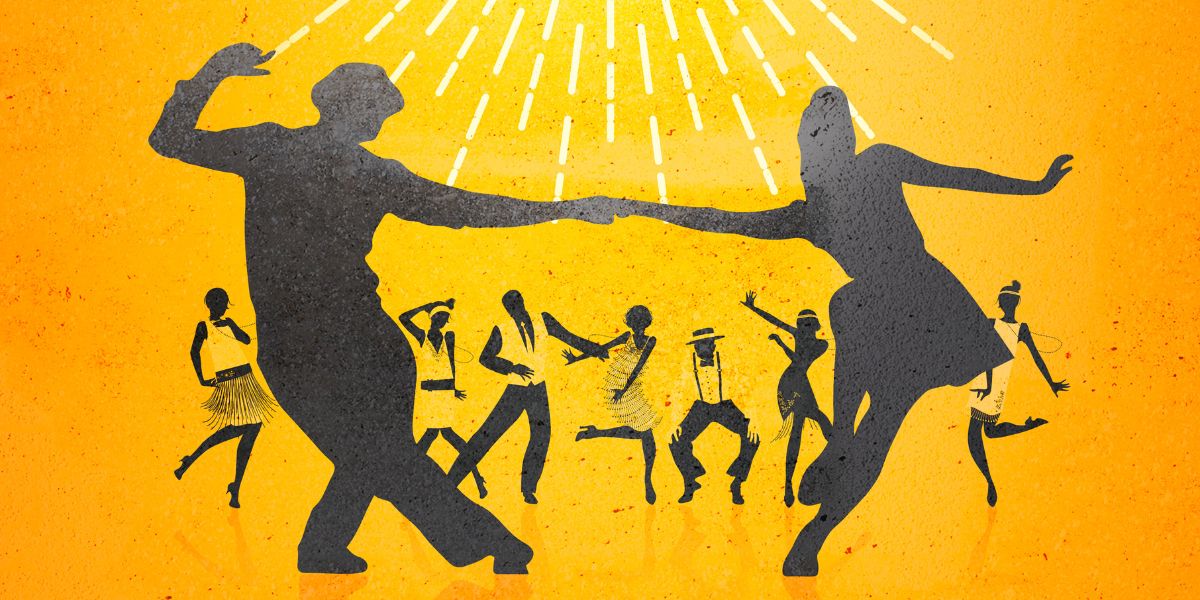 Country Arts SA Season
THE SUNSHINE CLUB
Written and Directed by Wesley Enoch Music by John Rodgers Set is 1946, the joyful and acclaimed musical The Sunshine Club, tells the story of Aboriginal soldier Frank Doyle, who is just returning home to Brisbane after serving in WW2, to find that, while the world may have changed, the same attitudes and prejudices still exist at home. But this only fills Frank with a strong desire to change things for the better by setting up The Sunshine Club. A place where all people are welcome to come together, laugh, romance and dance the night away as Frank sets out to win the heart of Rose, the girl from next door. The Sunshine Club is a gloriously energetic, thought provoking and above all entertaining night of theatre. "The Sunshine Club is essential viewing – foremost for the joyous musical talent of its cast, but also for its story of local history and optimistic message of community strength in diversity." – Stage Whispers "... a compelling story of humanity, hope and despair. Enoch directs with finesse and sensitivity. – Arts Hub "Come and enjoy this beautiful story of love, hope and acceptance with unforgettable characters who represent what really happens to our First Nations people. Enjoy the wonderful music, incredible band and acknowledge the first owners of the country we call Australia." – The Fame Reporter "immensely entertaining… a significant achievement. The openness and joy radiating from The Sunshine Club is certain to make your spirits soar." – Sydney Morning Herald Creative team Christine Harris – Producer Wesley Enoch – Writer & Director John Rodgers – Composer Wayne Freer – Musical Director
Northern Festival Centre.
Northern Festival Centre
Commercial
THE TONI CHILDS RETROSPECTIVE
Join the legendary Toni Childs for a special two-hour performance as she celebrates her life's musical works. Toni will be performing hits and fan favourites from Union, House of Hope, the Woman's Boat and Keep the Faith in the first hour of her show then the second hour will be an introduction to Toni's new music, from two very special albums It's All a Beautiful Noise and Citizens of the Planet. Emmy Winner and three-time Grammy nominated recording artist, Toni is a celebrated singer/songwriter known for her powerful voice, inspiring independent spirit and crafted storytelling. With fans in over 50 countries around the world, Toni has produced a list of international hits such as: Don't Walk Away, Stop Your Fussin', Walk and Talk Like Angels, Zimbabwe, Where's the Ocean, Many Rivers to Cross, I've Got to Go Now and Because You're Beautiful, to name a few. Relive your best musical memories with Toni Childs' Greatest Hits Live in Concert. EXCLUSIVE VIP MEET & GREET PACKAGE This exciting opportunity includes one concert ticket within the first row, a digital copy of Toni Childs Greatest Hits two CD set plus a drink backstage before the concert with Toni.
Northern Festival Centre.
Northern Festival Centre
Media, Awards, Family Friendly, Suitable for ESL Audiences, Regional Event
The 60 Four: In Concert
Heralded as "Australia's best tribute act", The 60 Four present the biggest hits of the '60s and other old-school classics in an energetic, Las Vegas-style performance. A spectacular 9-piece band, contemporary sound and stunning showmanship have made them a favourite among Adelaide audiences.  Think The Beatles, The Beach Boys, Frankie Valli, Queen, Johnny O'Keefe and Elvis Presley. With heart-felt ballads, and exhilarating up tempo hits, The 60 Four deliver a powerful performance of evocative and exhilarating nostalgia.  Best Music Weekly Award 2021 & 2022 ★★★★★ "On the brink of belonging to the world" Stage Whispers★★★★★  "They are the hottest act in the land" The Barefoot Review  As seen at the Thebarton Theatre, the Royal Adelaide Show and Fringe World Perth. Touring SA. Please note that our brilliant 9-piece backing band will feature in all shows apart from those at Victor Harbor and Kangaroo Island.
Northern Festival Centre
Keith Michell Theatre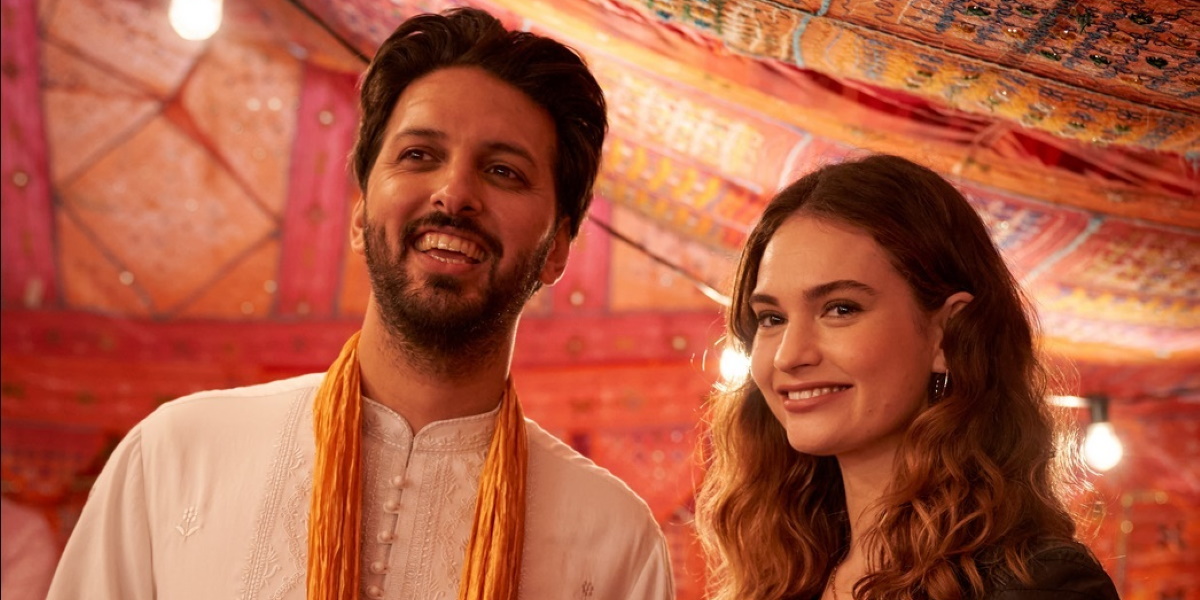 Commercial Film
WHAT'S LOVE GOT TO DO WITH IT? (M)
How do you find lasting love in today's world? For documentary filmmaker Zoe (Lily James), swiping right to find Mr Right has only delivered bad dates and funny anecdotes, much to her opinionated mother Cath's (Emma Thompson) dismay. For her childhood friend and neighbour Kazim (Shazad Latif), the answer is to follow his parents' example and opt for an assisted marriage with a bright and beautiful bride from Pakistan. As Zoe films his hopeful journey from London to Lahore to marry a stranger, chosen by his parents, she begins to wonder if she might have something to learn from a different approach to finding love. Running Time: 1hr & 49min
Northern Festival Centre.
Northern Festival Centre