Friends Club Prices
A Celtic Christmas by A Taste of Ireland
"Jingle Jigs, Reels a Treat." Ken Longworth – The Newcastle Herald After captivating audiences in Australia, New Zealand & the United Kingdom last year, theall-singing, all-dancing, family-friendly treat, 'A Celtic Christmas by A Taste of Ireland' is finally set to tour South Australia in 2023! Watch two star-crossed lovers twirl beneath the mistletoe as award-winning Irish musicians complement the world's best Irish Dancers to deliver a heart-warming performance that will leave your feet tapping, eyes shining and your soul wanting more! Immerse yourself in the magnificence of the traditional Celtic landscape and let the magic of Christmas in Ireland transport you to a world full of excitement and wonder - a world where energetic music and dance embody the beating heart of the festive season. Featuring a powerful mix of traditional tunes, heartfelt ballads and all your favourite carols, A Celtic Christmas combines incredible red-hot rhythms with jaw-dropping talent in an unforgettable night of storytelling, Irish charm and spectacular entertainment. Choreographed and produced by multiple National Champion and star of Gaelforce Dance & Rhythms of Ireland, Brent Pace and World Champion and Lord of the Dance Lead Soloist, Ceili Moore, A Celtic Christmas is the star-studded spectacular you won't want to miss this Christmas season. Get your tickets now before they sell out. VIP Tickets are not eligible for earlybird prices, ticket includes: • Access to Sound Check/Rehearsals • A Signed Poster
Northern Festival Centre.
Northern Festival Centre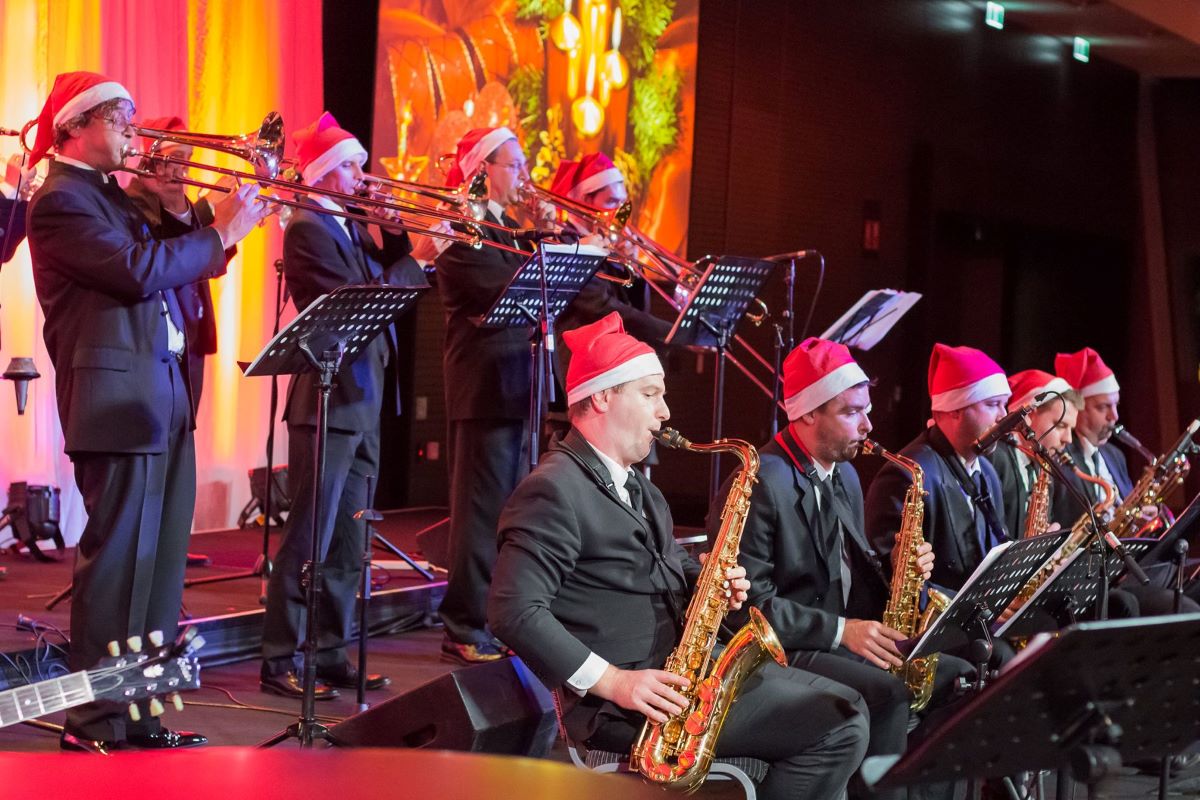 Mornings At
Big Band Bash
Featuring the 18-piece Adelaide Big Band (South Australia's premiere semi-professional jazz orchestra) and special guest vocalists, enjoy luscious-sounding big band renditions of your favourite Christmas songs including 'Rudolph The Red-Nosed Reindeer', 'It's Beginning To Look A Lot Like Christmas', 'Jingle Bell Rock', 'The Most Wonderful Time of The Year', 'Winter Wonderland' plus many more!
Northern Festival Centre.
Northern Festival Centre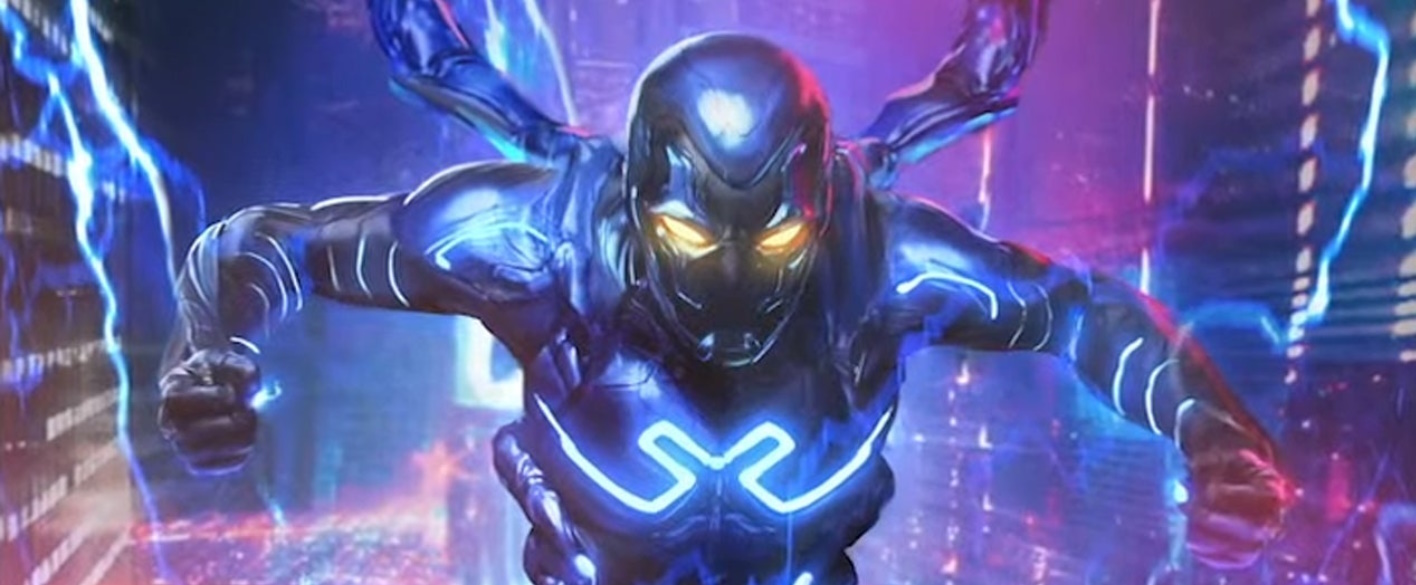 Commercial Film
Blue Beetle (M)
From Warner Bros. Pictures comes the feature film "Blue Beetle," marking the DC Super Hero's first time on the big screen. The film, directed by Angel Manuel Soto, stars Xolo Maridueña in the title role as well as his alter ego, Jaime Reyes. Recent college grad Jaime Reyes returns home full of aspirations for his future, only to find that home is not quite as he left it. As he searches to find his purpose in the world, fate intervenes when Jaime unexpectedly finds himself in possession of an ancient relic of alien biotechnology: the Scarab. When the Scarab suddenly chooses Jaime to be its symbiotic host, he is bestowed with an incredible suit of armor capable of extraordinary and unpredictable powers, forever changing his destiny as he becomes the Super Hero BLUE BEETLE.
Northern Festival Centre.
Northern Festival Centre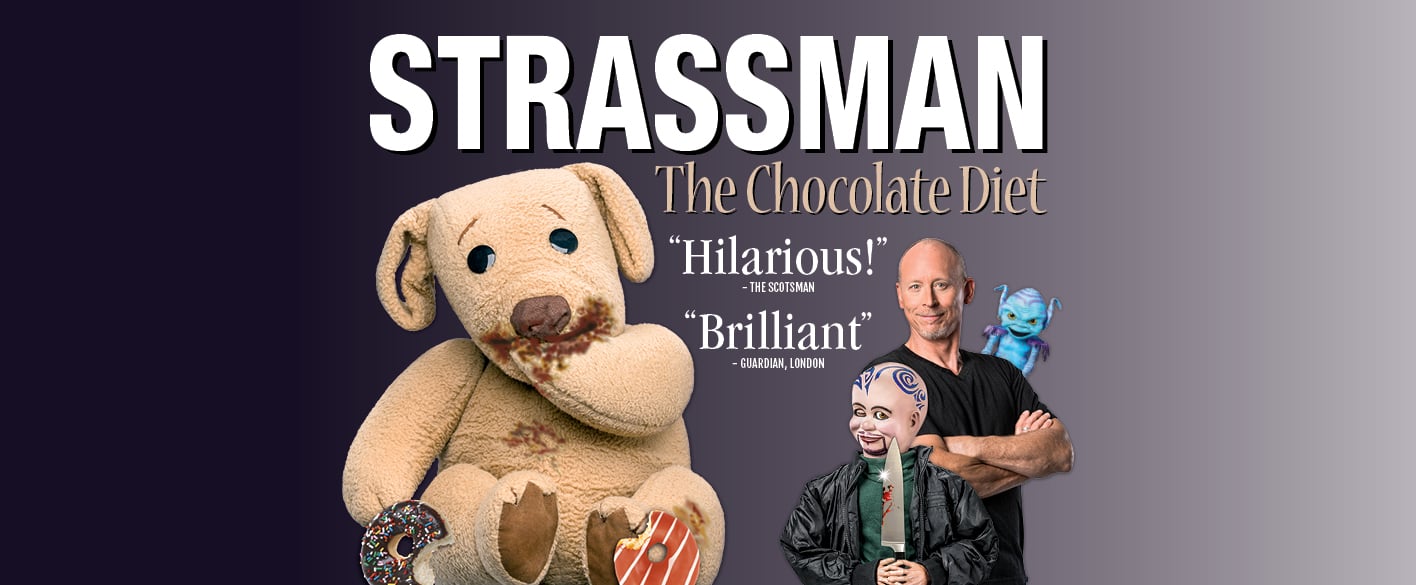 David Strassman in The Chocolate Diet
From London to New York, David Strassman's comic genius has shocked and surprised. Now it's your turn to experience Strassman's uproarious comedy with those infamous favourites, the loveable Ted E. Bare and the evil Chuck Wood Strassman's newest show is The Chocolate Diet. Ted E. Bare's health quest is hilariously painful, and one we can relate to. Meanwhile, Chuck is going through an identity crisis Strassman is one of Australia's favourite international comedians. A master of his art, his sell-out tours deliver a truly hilarious night out. "Strassman is nothing short of astounding!" - The Scotsman "Hilarious!" - The Guardian, London
Northern Festival Centre.
Northern Festival Centre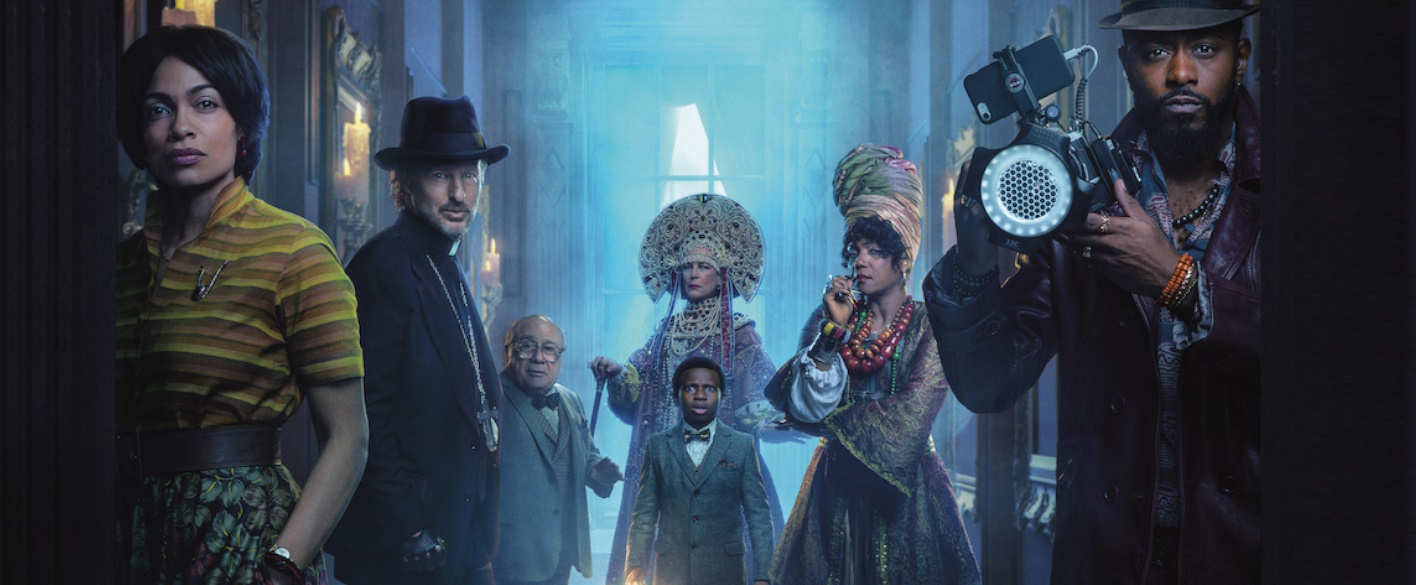 Commercial Film
Haunted Mansion (PG)
Inspired by the classic theme park attraction, Haunted Mansion is about a woman and her son who enlist a motley crew of so-called spiritual experts to help rid their home of supernatural squatters.
Northern Festival Centre.
Northern Festival Centre
Community
Homecoming
Homecoming - set in the stunning Southern Flinders Ranges, is a mystical journey of one woman's search for her true home. Join Maria, as she tells the poetic story of how she came to dance for peace on Nukunu Country through song, dance and film.
Northern Festival Centre.
Northern Festival Centre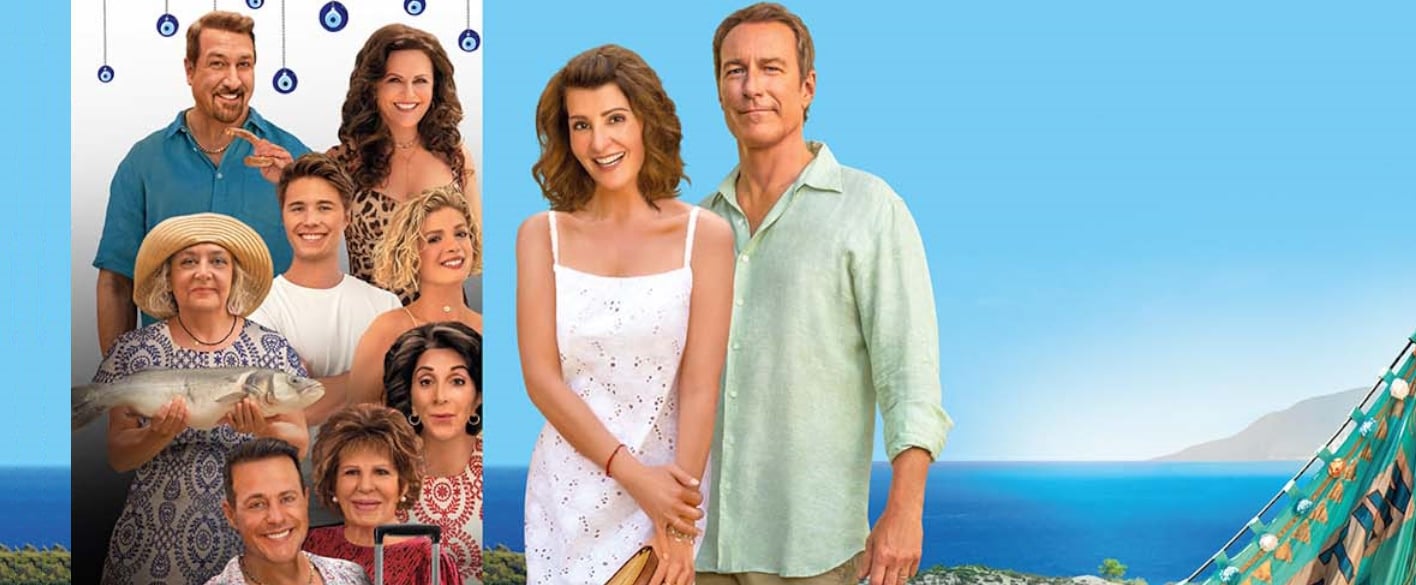 Commercial Film
My Big Fat Greek Wedding 3 (PG)
From writer and director Nia Vardalos, the worldwide phenomenon My Big Fat Greek Wedding is coming back to theatres with a brand-new adventure. Join the Portokalos family as they travel to a family reunion in Greece for a heartwarming and hilarious trip full of love, twists and turns. Opa!
Northern Festival Centre.
Northern Festival Centre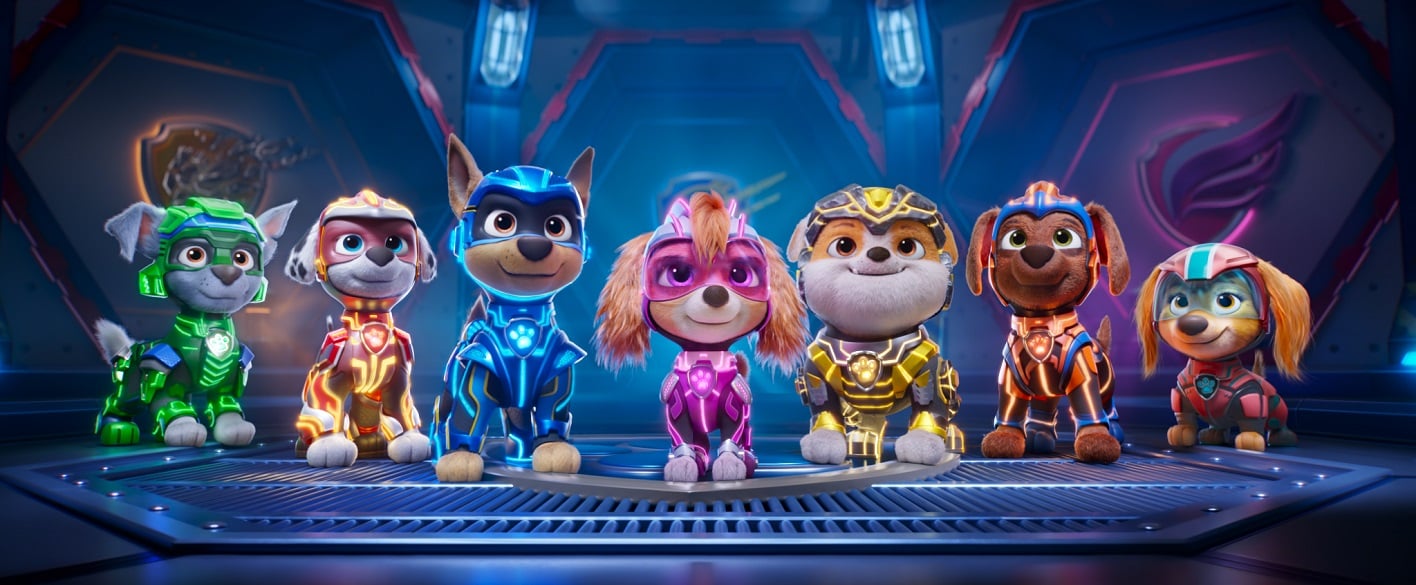 Commercial Film
PAW Patrol: The Mighty Movie (PG)
When a magical meteor crash lands in Adventure City, it gives the PAW Patrol pups superpowers, transforming them into The MIGHTY PUPS! For Skye, the smallest member of the team, her new powers are a dream come true. But things take a turn for the worse when the pups' archrival Humdinger breaks out of jail and teams up with a mad scientist to steal the superpowers for the two villains. With the fate of Adventure City hanging in the balance, the Mighty Pups have to stop the supervillains before it's too late, and Skye will need to learn that even the smallest pup can make the biggest difference.
Northern Festival Centre.
Northern Festival Centre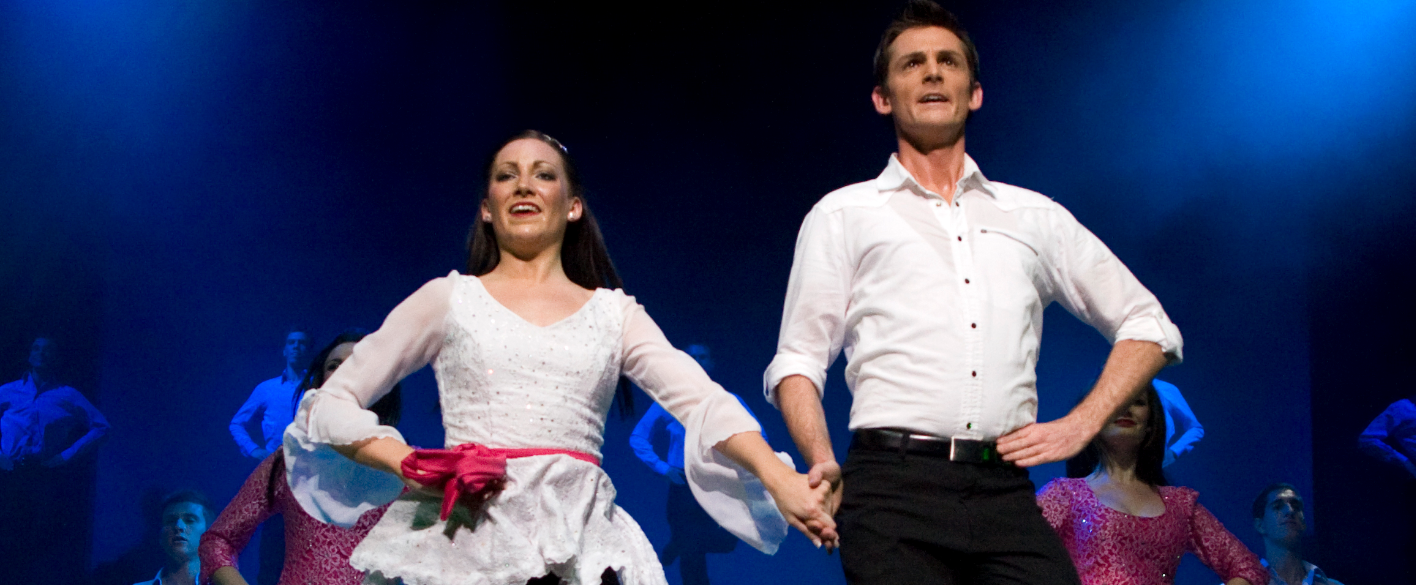 Rhythms of Ireland
Note the performances in Whyalla, Renmark & Port Pirie have been cancelled. Our box office team will be in touch shortly to arrange your refund. DIRECT FROM DUBLIN IRELAND'S MOST CELEBRATED SHOW, The Rhythms of Ireland, returns to Australia in 2023 bringing their worldwide 15 Year Anniversary Tour to our shores. Highly successful and critically acclaimed, choreographed by two time world Irish dance champion Michael Donnelan, Rhythms of Ireland is set to captivate audiences young and old with heart pounding music, spectacular dance routines and vibrant costumes. With a cast of talented musicians and world class dancers, this show blends traditional Irish step- dancing with contemporary choreography, creating a thrilling and unique experience for all ages. Seen by over two-million people worldwide, The Rhythms of Ireland takes you on a journey through the rich and colourful history of Ireland, with music and dance that celebrates the nation's enduring spirit and cultural heritage. Whether you're a fan of Irish music, dance or simply love to be entertained, Rhythms of Ireland promises to deliver a performance that will leave you breathless and longing for more. Don't miss your chance to experience the heartbeat of Ireland in this unforgettable night of music and dance. The Rhythms of Ireland the ORIGINAL and the BEST. SIMPLY NOT TO BE MISSED.
Northern Festival Centre.
Northern Festival Centre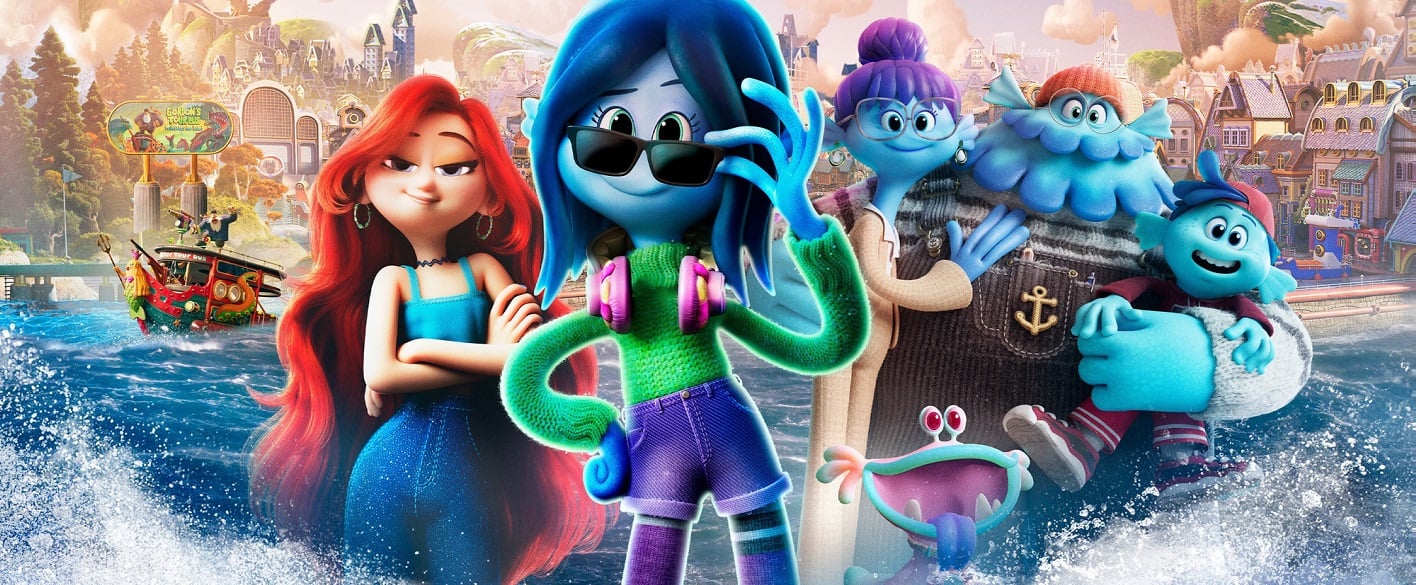 Commercial Film
Ruby Gillman, Teenage Kraken (PG)
Sometimes the hero you are meant to be lies just beneath the surface. This year, DreamWorks Animation dives into the turbulent waters of high school with a hilarious, heartfelt action comedy about a shy teenager who discovers that she's part of a legendary royal lineage of mythical sea krakens and that her destiny, in the depths of the oceans, is bigger than she ever dreamed. Sweet, awkward 16-year-old Ruby Gillman (Lana Condor, To All the Boys I've Loved Before franchise) is desperate to fit in at Oceanside High, but she mostly just feels invisible. She's math-tutoring her skater-boy crush (Jaboukie Young-White, Ralph Breaks the Internet), who only seems to admire her for her fractals, and she's prevented from hanging out with the cool kids at the beach because her over-protective supermom (Oscar® nominee Toni Collette, Knives Out), has forbade Ruby from ever getting in the water. But when she breaks her mom's #1 rule, Ruby will discover that she is a direct descendant of the warrior Kraken queens and is destined to inherit the throne from her commanding grandmother (Academy Award® winner Jane Fonda), the Warrior Queen of the Seven Seas. The Kraken are sworn to protect the oceans of the world against the vain, power-hungry mermaids who have been battling with the Kraken for eons. There's one major, and immediate, problem with that: The school's beautiful, popular new girl, Chelsea (Emmy winner Annie Murphy, Schitt's Creek) just happens to be a mermaid. Ruby will ultimately need to embrace who she is and go big to protect those she loves most.
Northern Festival Centre.
Northern Festival Centre
Commercial Film
Saw X
John Kramer (Tobin Bell) is back. The most disturbing installment of the Saw franchise yet explores the untold chapter of Jigsaw's most personal game. Set between the events of Saw I and II, a sick and desperate John travels to Mexico for a risky and experimental medical procedure in hopes of a miracle cure for his cancer - only to discover the entire operation is a scam to defraud the most vulnerable. Armed with a newfound purpose, the infamous serial killer returns to his work, turning the tables on the con artists in his signature visceral way through devious, deranged, and ingenious traps.
Northern Festival Centre.
Northern Festival Centre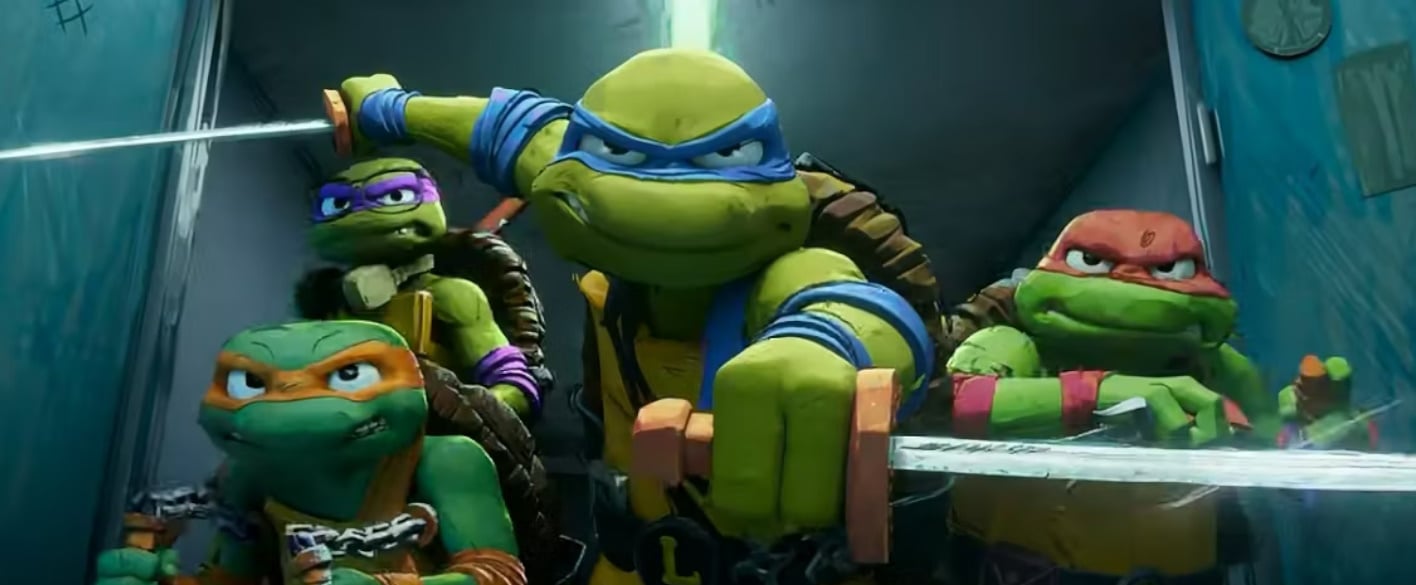 Commercial Film
Teenage Mutant Ninja Turtles: Mutant Mayhem (PG)
In Teenage Mutant Ninja Turtles: Mutant Mayhem, after years of being sheltered from the human world, the Turtle brothers set out to win the hearts of New Yorkers and be accepted as normal teenagers through heroic acts. Their new friend April O'Neil helps them take on a mysterious crime syndicate, but they soon get in over their heads when an army of mutants is unleashed upon them.
Northern Festival Centre.
Northern Festival Centre
The Beach Boys Experience
Pick up some Good Vibrations at this unforgettable celebration dedicated to the music of The Beach Boys For nearly 60 years, the Beach Boys have embodied summertime. Sun, surfing, the beach, pretty girls in bikinis, driving with the top down. Favourites like "Surfin Safari", "Surfin USA", "Surfer Girl", "Little Deuce Coupe", "Barbara Ann" and "California Girls" turned the warm-weather months into a blissful utopia where perpetual happiness, young love, and endless freedom reigned. Now, THE BEACH BOYS EXPERIENCE bring to the stage a mesmerising vocal wall of harmonies to capture the iconic sounds of one of the most commercially successful and critically acclaimed bands of all time. Come have some Fun, Fun, Fun at the coolest, hippest, most far-out concert this year!
Northern Festival Centre.
Northern Festival Centre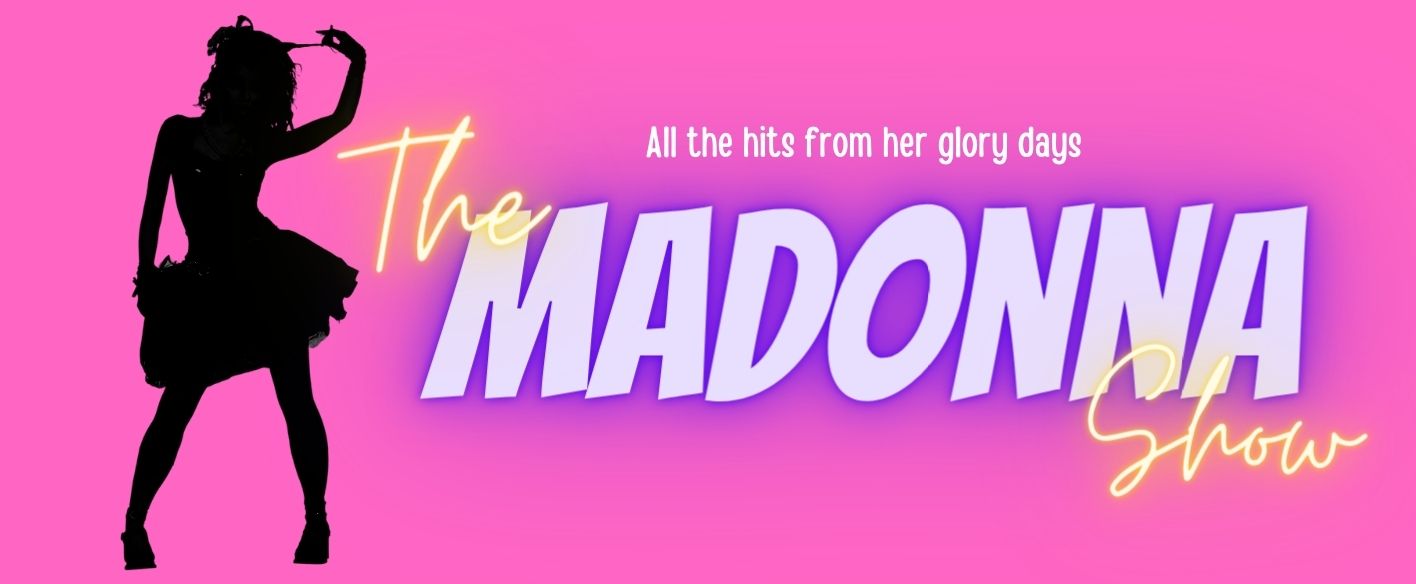 The Madonna Show
Come on girls! Do you believe in love? 'Cause we got something to say about it, and it goes something like this..   Greta Garbo and Monroe, the Madonna hits that you all know   The most influential, controversial, and iconic female recording artist of all time – the undisputed Queen of Pop   Marlon Brando, Jimmy Dean – a great night out with your girl team   Relive your youth, with this 2 hour concert featuring all the hits from her glory days   Don't just stand there, let's get to it – Strike a pose and grab your ticket
Northern Festival Centre.
Northern Festival Centre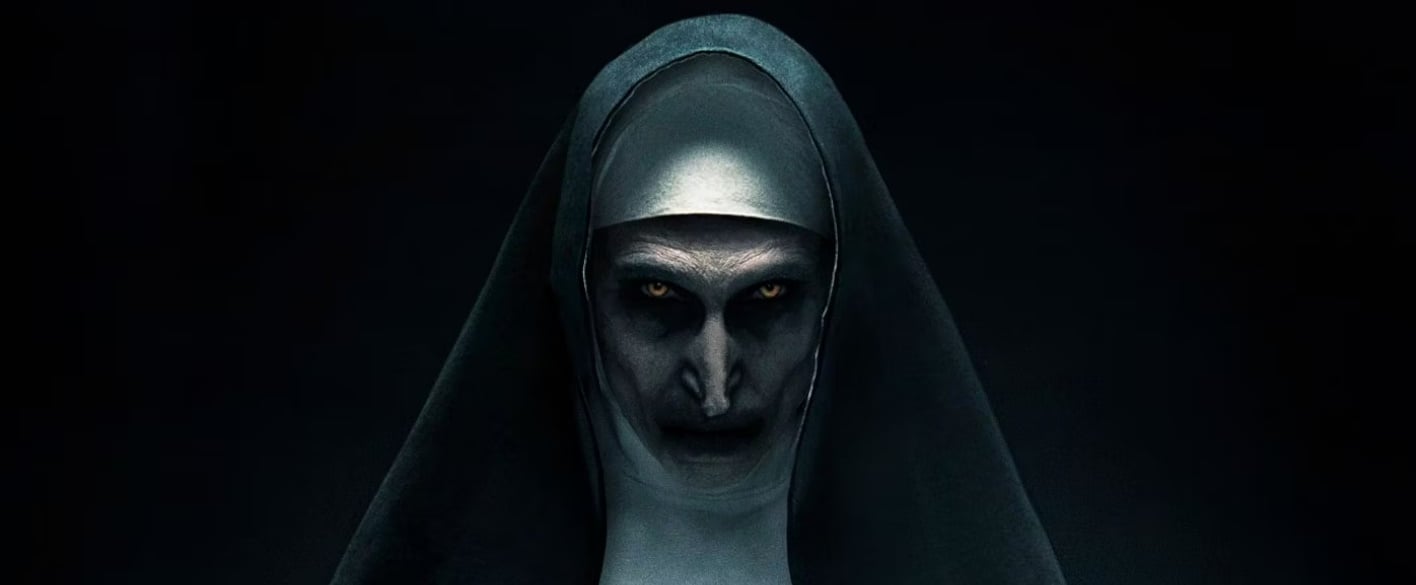 Commercial Film
The Nun II (M)
1956 - France. A priest is murdered. An evil is spreading. The sequel to the worldwide smash hit follows Sister Irene as she once again comes face-to-face with Valak, the demon nun.
Northern Festival Centre.
Northern Festival Centre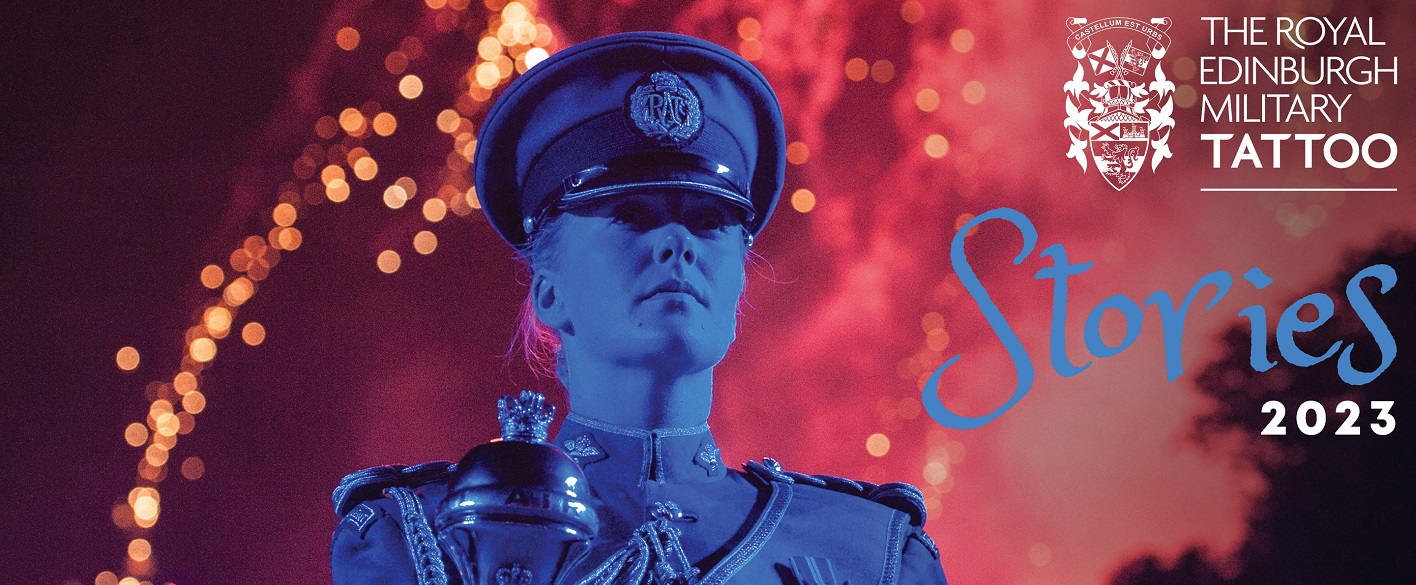 Arts On Screen
The Royal Edinburgh Military Tattoo 2023 (E)
The Royal Edinburgh Military Tattoo is returning to cinemas with its brand new 2023 show, a musical journey entitled 'Stories'. Set against the spectacular backdrop of Edinburgh Castle, the Tattoo Arena will play host to impressive cultural showcases including from the UK & Ireland. From the Massed Pipes & Drums, the Tattoo Dancers and Fiddlers, and the stunning imagery captured through light and projections, audiences will be transported and enthralled. Australian participants are: The Scots College Pipes and Drums, The Scots College Sydney Old Boys Pipes and Drums and The Scots School Albury Pipe Band.
Northern Festival Centre.
Northern Festival Centre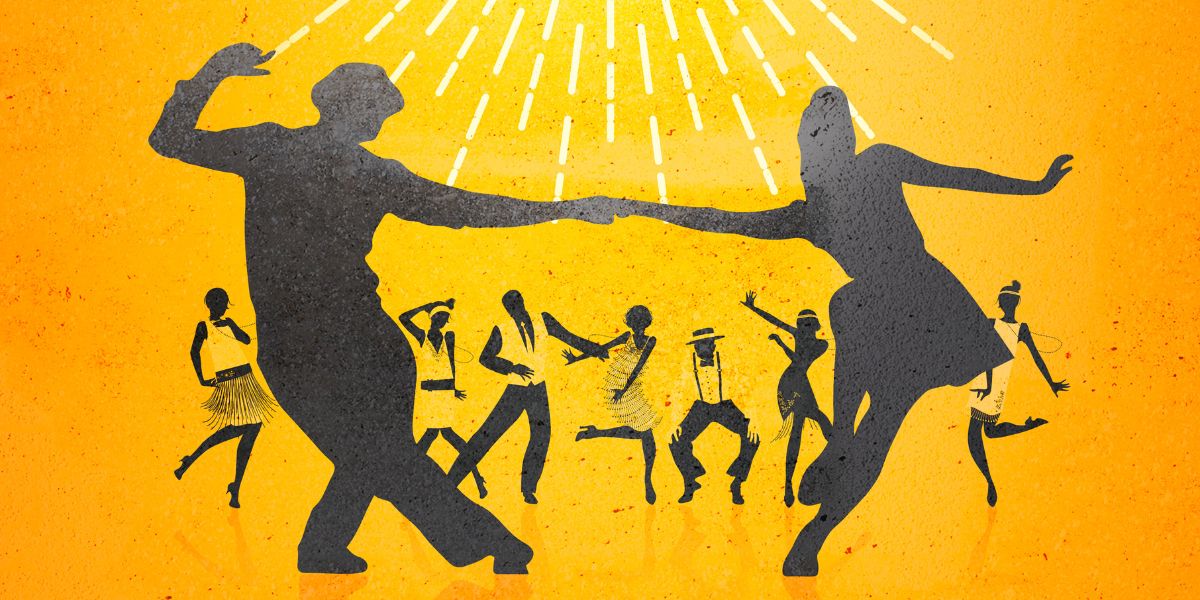 Country Arts SA Season
The Sunshine Club
Written and Directed by Wesley Enoch Music by John Rodgers Set is 1946, the joyful and acclaimed musical The Sunshine Club, tells the story of Aboriginal soldier Frank Doyle, who is just returning home to Brisbane after serving in WW2, to find that, while the world may have changed, the same attitudes and prejudices still exist at home. But this only fills Frank with a strong desire to change things for the better by setting up The Sunshine Club. A place where all people are welcome to come together, laugh, romance and dance the night away as Frank sets out to win the heart of Rose, the girl from next door. The Sunshine Club is a gloriously energetic, thought provoking and above all entertaining night of theatre. "The Sunshine Club is essential viewing – foremost for the joyous musical talent of its cast, but also for its story of local history and optimistic message of community strength in diversity." – Stage Whispers "... a compelling story of humanity, hope and despair. Enoch directs with finesse and sensitivity. – Arts Hub "Come and enjoy this beautiful story of love, hope and acceptance with unforgettable characters who represent what really happens to our First Nations people. Enjoy the wonderful music, incredible band and acknowledge the first owners of the country we call Australia." – The Fame Reporter "immensely entertaining… a significant achievement. The openness and joy radiating from The Sunshine Club is certain to make your spirits soar." – Sydney Morning Herald Creative team Christine Harris – Producer Wesley Enoch – Writer & Director John Rodgers – Composer Wayne Freer – Musical Director
Northern Festival Centre.
Northern Festival Centre