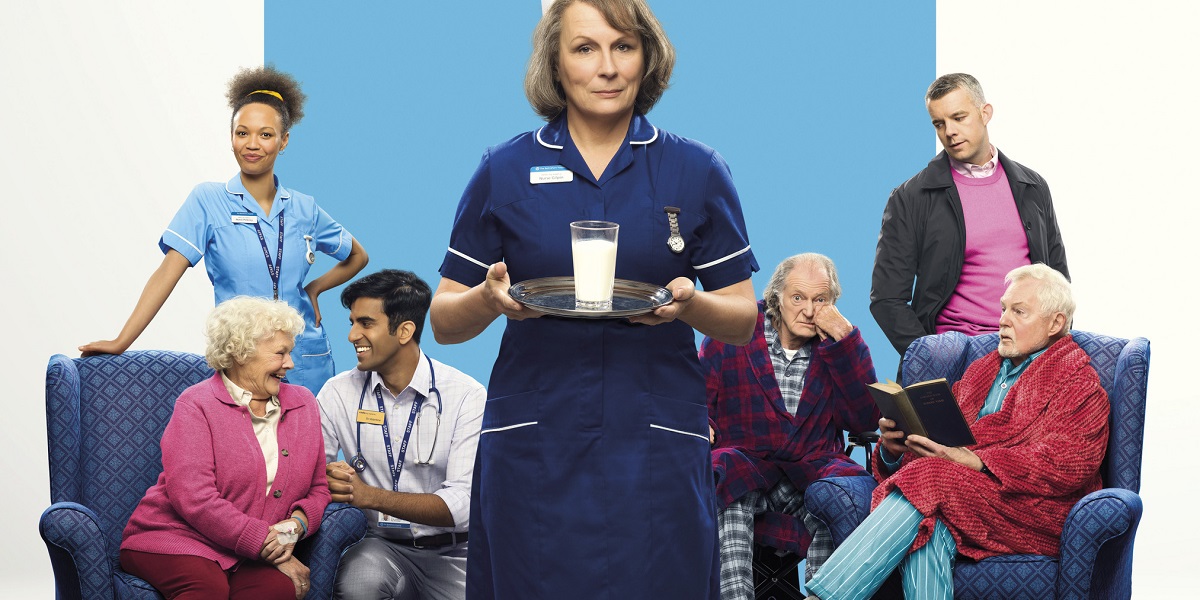 Commercial Film
Allelujah (CTC)
ALLELUJAH is a warm and deeply moving story about old age. When the geriatric ward in a small Yorkshire hospital is threatened with closure, the hospital decides to fight back by galvanizing the local community: they invite a news crew to film their preparations for a concert in honour of the hospital's most distinguished nurse. What could go wrong? ALLELUJAH celebrates the spirit of the elderly patients whilst paying tribute to the deep humanity of the medical staff battling with limited resources and ever-growing demand.
Northern Festival Centre.
Northern Festival Centre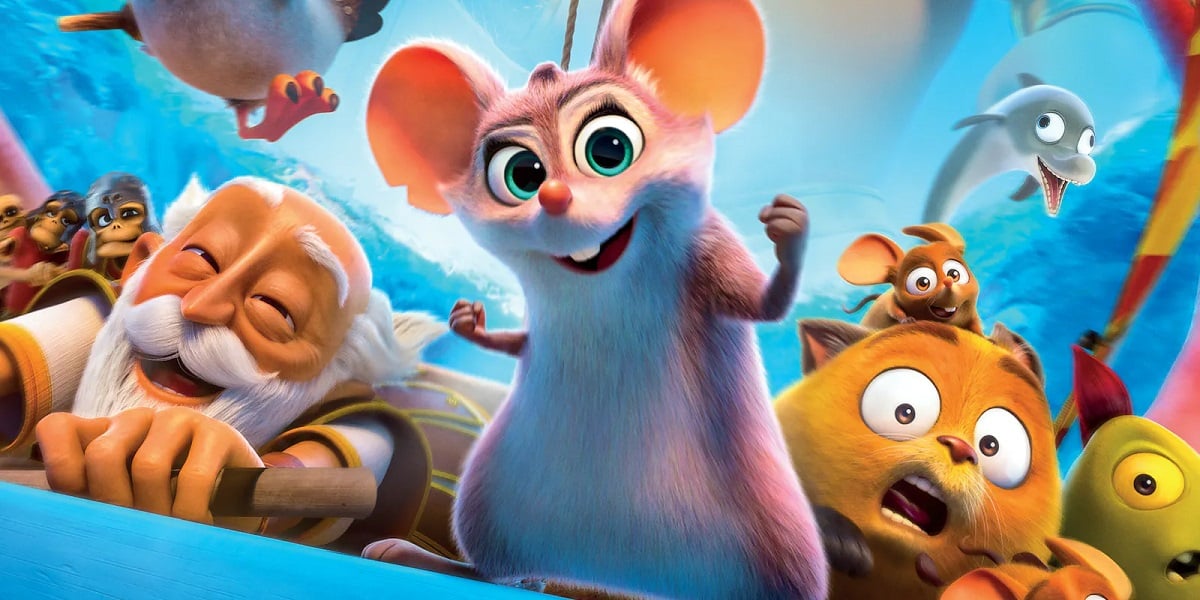 Commercial Film
Argonuts (G)
Argonuts invites you to embark with Pattie, a young super smart and adventurous mouse, and her cat-mate Sam on a colourful journey into Ancient Greece. Alongside the - now old - hero Jason whose city is threatened by Poseidon himself, their quest will bring them and their fellow-friends to confront the most bizarre and dangerous creatures from this age of mythology.
Northern Festival Centre.
Northern Festival Centre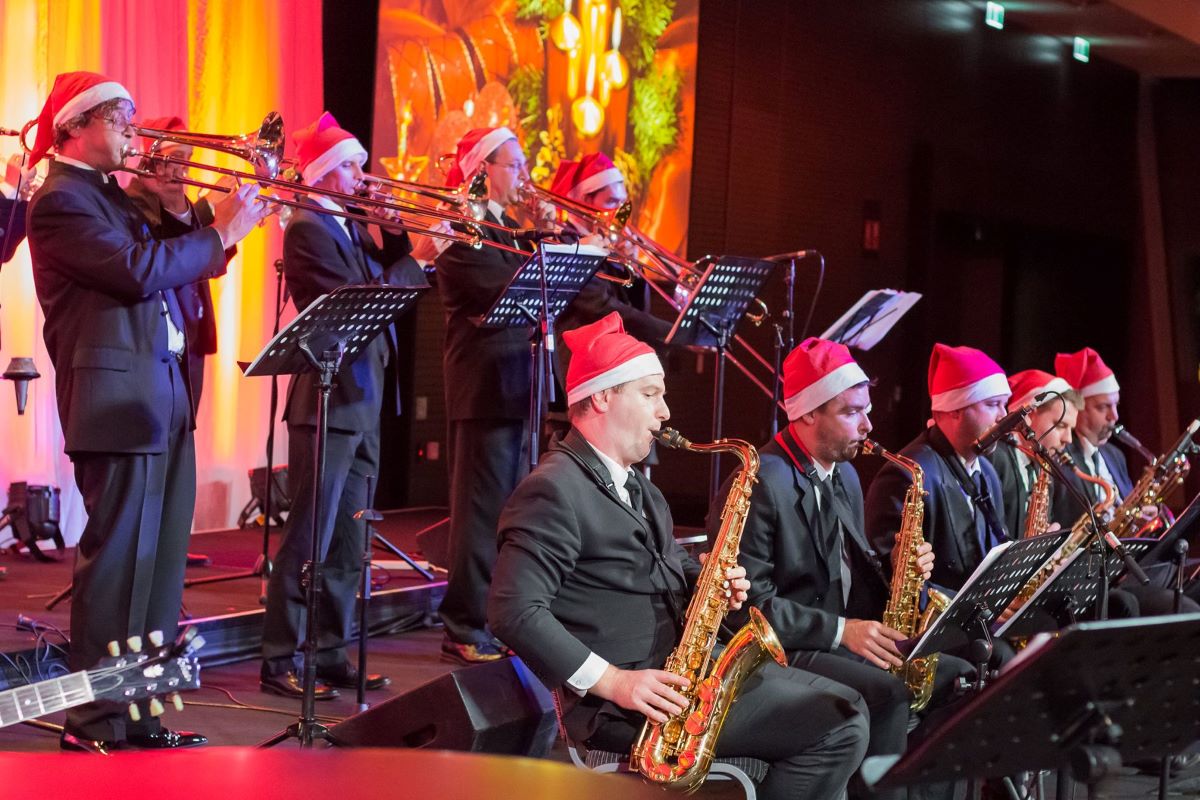 Mornings At
Big Band Bash
Featuring the 18-piece Adelaide Big Band (South Australia's premiere semi-professional jazz orchestra) and special guest vocalists, enjoy luscious-sounding big band renditions of your favourite Christmas songs including 'Rudolph The Red-Nosed Reindeer', 'It's Beginning To Look A Lot Like Christmas', 'Jingle Bell Rock', 'The Most Wonderful Time of The Year', 'Winter Wonderland' plus many more!
Northern Festival Centre.
Northern Festival Centre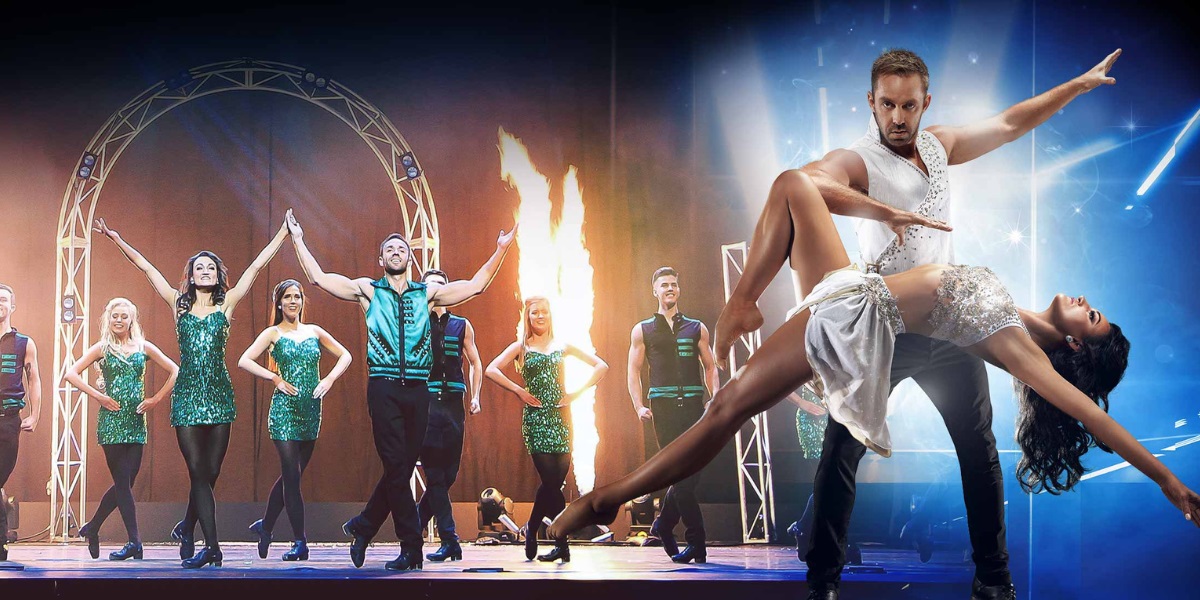 Commercial
Celtic Illusion
Immerse yourself in the Irish Dance and Grand Illusion sensation that has taken Australia, New Zealand, Hong Kong, Canada, and the USA by storm, on its nationwide tour for 2023. Celtic Illusion – The Magic Returns to a stage near you! Even fans who have seen our previous shows won't dare miss the 2023 tour that is set to raise the bar once again. This exhilarating production has broken barriers by fusing unparalleled art forms and is more spectacular than ever before. With new spellbinding illusions, entrancing music and choreography, Celtic Illusion is an awe-inspiring night of family entertainment.
Northern Festival Centre.
Northern Festival Centre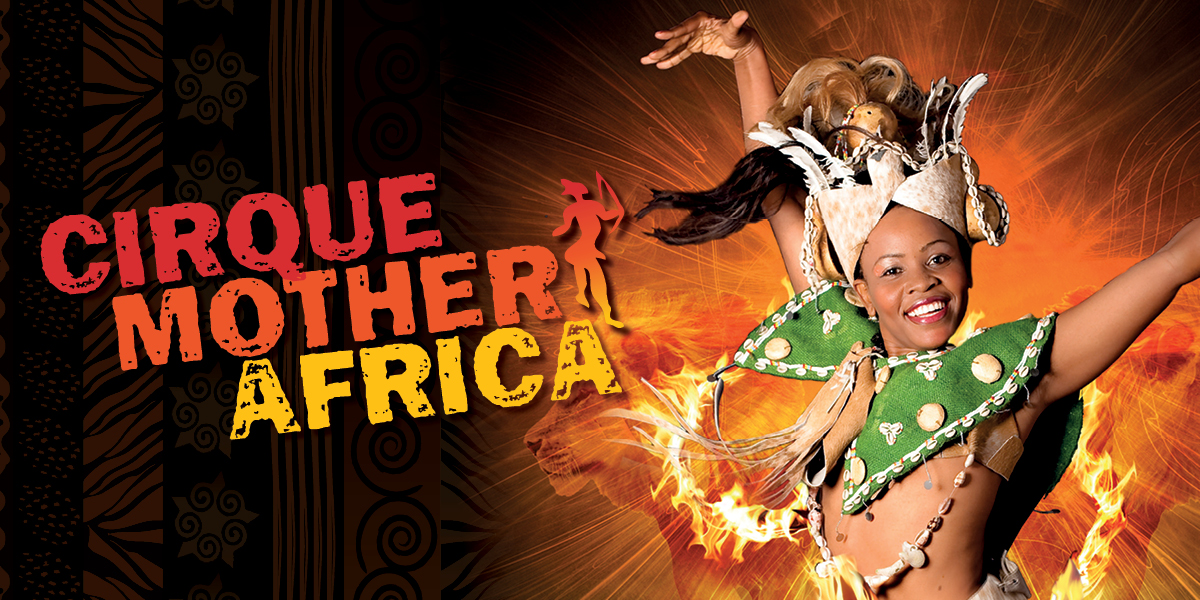 Commercial
Cirque Mother Africa
Celebrating 15 years and DIRECT from a sell-out BROADWAY SEASON, Cirque MOTHER AFRICA is returning to Australia in 2023 with an all NEW SHOW featuring the amazing hand to hand balancing act as seen on AUSTRALIA'S GOT TALENT performed by the RAMADHANI BROTHERS. "It's the Lion king on steroids" - Dominion Post, NZ "Mother Africa is exuberant, high-energy entertainment" 
- New York Times "Pure spectacle, colorful costumes, immense physicality, powerfully rhythmic music, song, dance, cirque acts and comedy, something for everybody" - Glam Adelaide The heartbeat of Africa pulsates throughout this jaw-dropping show as the musicians and artists transport audience members to the breath-taking continent of Africa. This 90-minute entertainment extravaganza combines the very best talent from nine African countries including Ethiopia, South Africa, Kenya and Tanzania to provide the wonder, suspense and joy that is Cirque Mother Africa. Seen by more than 2 MILLION people worldwide, Cirque Mother Africa is guaranteed to captivate audiences young and old. Combining the best of contortion, acrobatics, traditional dance, live music, pan spinning, hand balancing and so much more. www.cirquemotherafrica.com
Northern Festival Centre.
Northern Festival Centre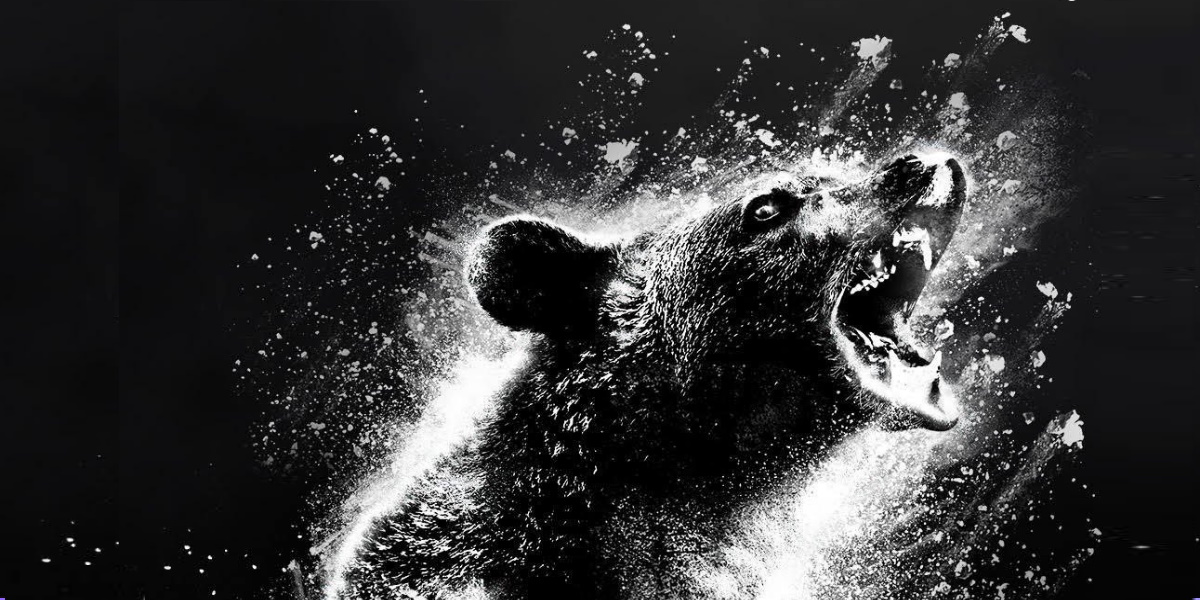 Commercial Film
Cocaine Bear (MA 15+)
An oddball group of cops, criminals, tourists and teens converging in a Georgia forest where a 500- pound apex predator has ingested a staggering amount of cocaine and gone on a coke-fueled rampage for more blow … and blood.
Northern Festival Centre.
Northern Festival Centre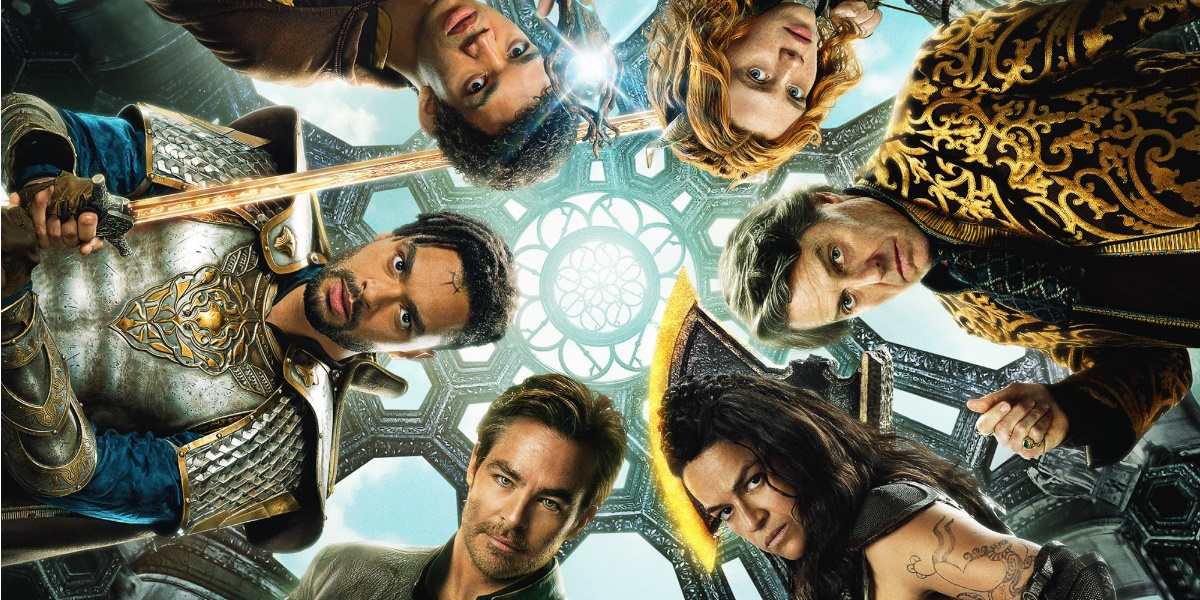 Commercial Film
Dungeons & Dragons: Honour Among Thieves (M)
A charming thief and a band of unlikely adventurers undertake an epic heist to retrieve a lost relic, but things go dangerously awry when they run afoul of the wrong people. Dungeons & Dragons: Honor Among Thieves brings the rich world and playful spirit of the legendary roleplaying game to the big screen in a hilarious and action-packed adventure.
Northern Festival Centre.
Northern Festival Centre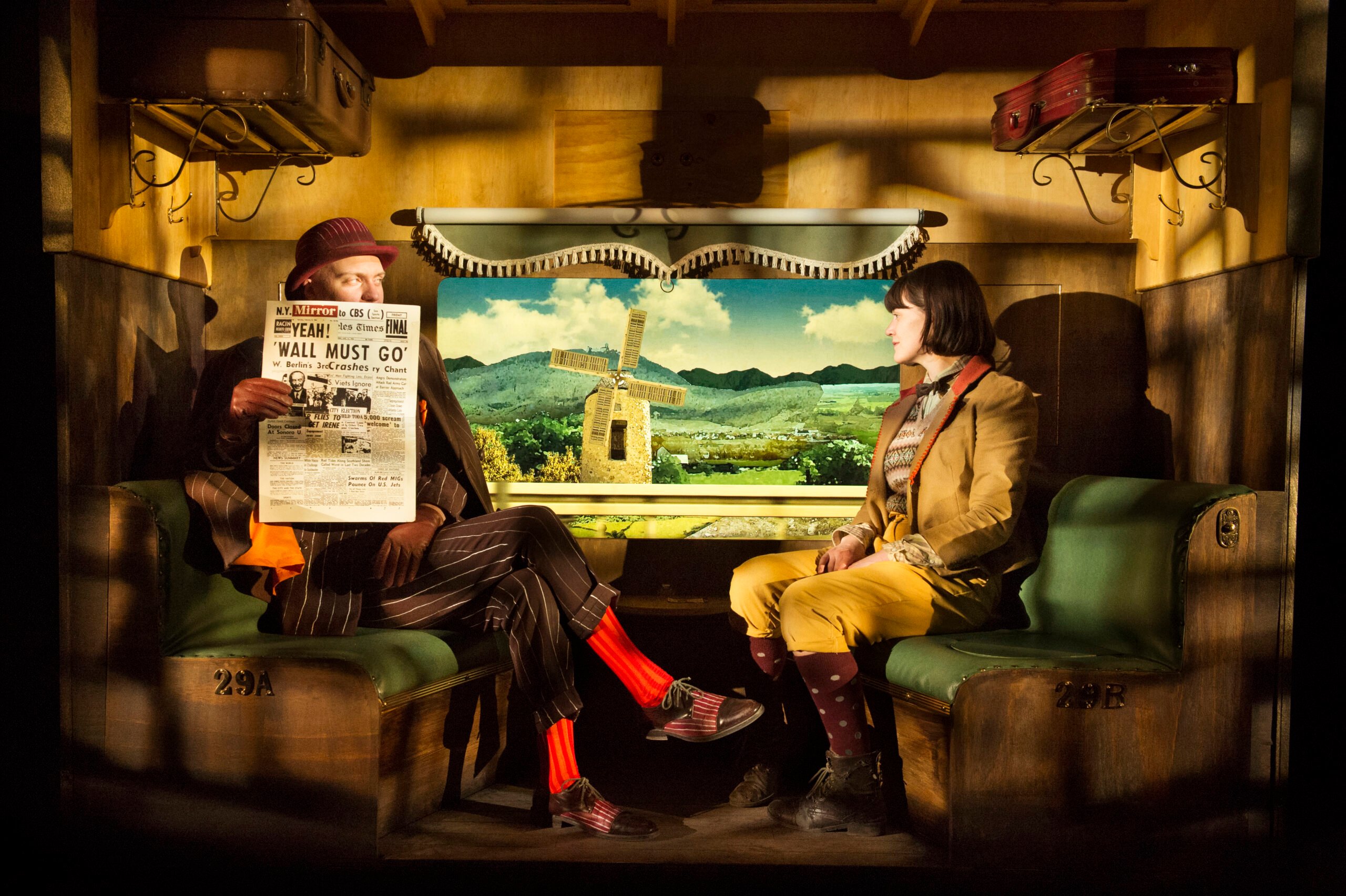 Country Arts SA Season, Season Schools Show
Emil And The Detectives
By Erich Kästner, adapted for the stage by Nicki Bloom How do we find our friends in the world? How do we work together to defeat tricksters? Never underestimate the determination of a child! Young Emil catches a train to visit family in the big city. Something valuable is stolen. But the thief soon discovers Emil was not such an easy target. A group of quick-thinking and resourceful children rallies around. Can a bunch of kids work together to uncover and outsmart the true criminal? Adapted for the stage by Nicki Bloom, Kästner's 1929 novella is more than a 'good romp'; it broke ground for the independent-children-versus-devious-adults story genre. Streetwise city kids, a hard-working single mother and Emil's past brush with the law add grit and nuance to this satisfying tale. In Slingsby's signature intimate theatrical style, Emil and the Detectives is told by two skilled actors immersed in smoke and mirrors, miniature worlds and a cinematic score. Dark and light, intrigue and delight for audiences. "The company's theatre productions always have a sense of wonder and magic, and Emil and the Detectives delights, intrigues and astonishes its audience...Emil and the Detectives is an outstanding piece of children's theatre which makes it an outstanding piece of theatre and an experience to be savoured by all." - InDaily, Greg Elliott "...Emil and the Detectives adds to Slingsby's already substantial record of presenting entertainment for families that actually deal with important issues." - The Advertiser, Peter Burdon Cast & Crew Director: Andy Packer Playwright: Nicki Bloom Composer and Sound Design: Quincy Grant Designer: Wendy Todd Costume Designer: Ailsa Paterson Lighting Designer: Geoff Cobham Technical Design: Chris Petridis Animation Director: Luku Trembath
Northern Festival Centre.
Northern Festival Centre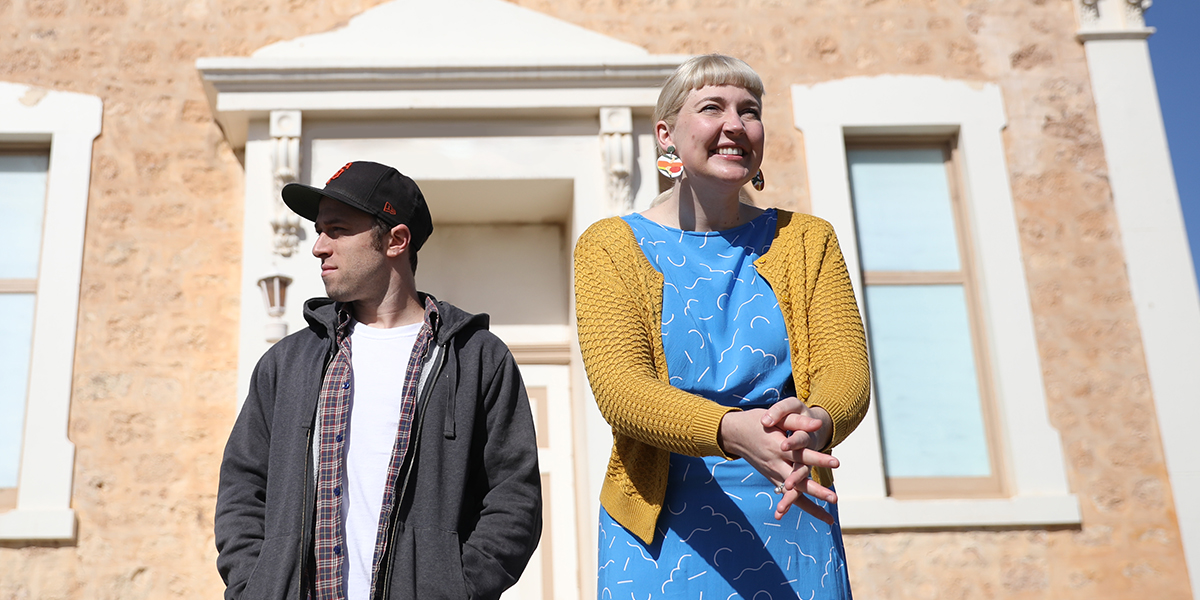 Country Arts SA Season, Season Schools Show
Euphoria
A Country Town. A Festival. A local tragedy and a town that doesn't talk. This tale of good days, bad days and everything in between catapults us right into the heart of this little town where everyone knows everyone, and where Ethan is hit by his past as Meg struggles with the present. As the festival unfolds, Meg and Ethan's worlds collide and the community comes together for an event they'll never forget. Euphoria is a rich and heart-warming story from award-winning South Australian playwright Emily Steel, bringing regional voices to the fore and an entire town to life with authenticity and unmistakable wit. "Funny, heart-warming, emotive, and thought provoking, Euphoria is an outstanding piece of theatre". ⭐⭐⭐⭐⭐ -Limelight "Malcolm portrays Meg with such warmth, and Smith brings an intensity to Ethan...Euphoria is a delight." ⭐⭐⭐⭐⭐ - Collage Adelaide "This is a little gem of theatre... please go and see this fine production; it will help to restore your faith in the theatrical medium as a vector for changing lives and illuminating our society" ⭐⭐⭐⭐⭐ - Glam Adelaide Cast & Crew Playwright: Emily Steel Director: Nescha Jelk Set & Costume Designer: Meg Wilson Lighting Designer: Nic Mollison Composer & Sound Designer: Andrew Howard Assistant Director: Emma Richardson Creative Producer: Alison Howard Meg: Ashton Malcolm Ethan: James Smith
Northern Festival Centre.
Northern Festival Centre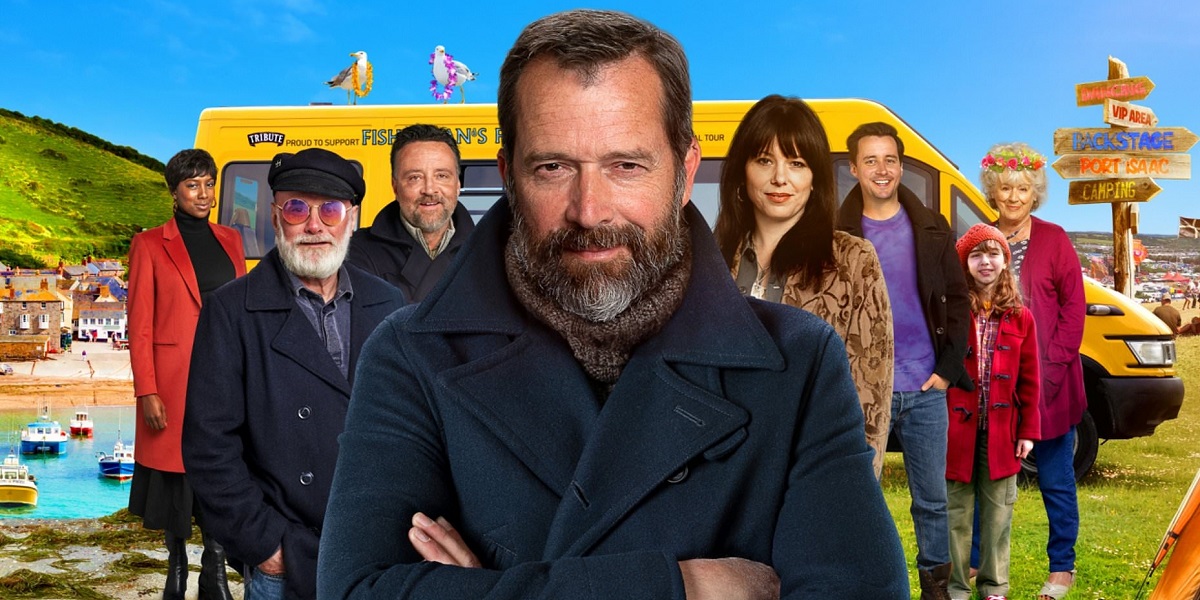 Commercial Film
Fisherman's Friends 2: One And All (PG)
ONE AND ALL follows the celebrated shanty singers through the highs and lows as lifelong friendships are put to the test and they battle the dreaded 'curse of the second album'.
Northern Festival Centre.
Northern Festival Centre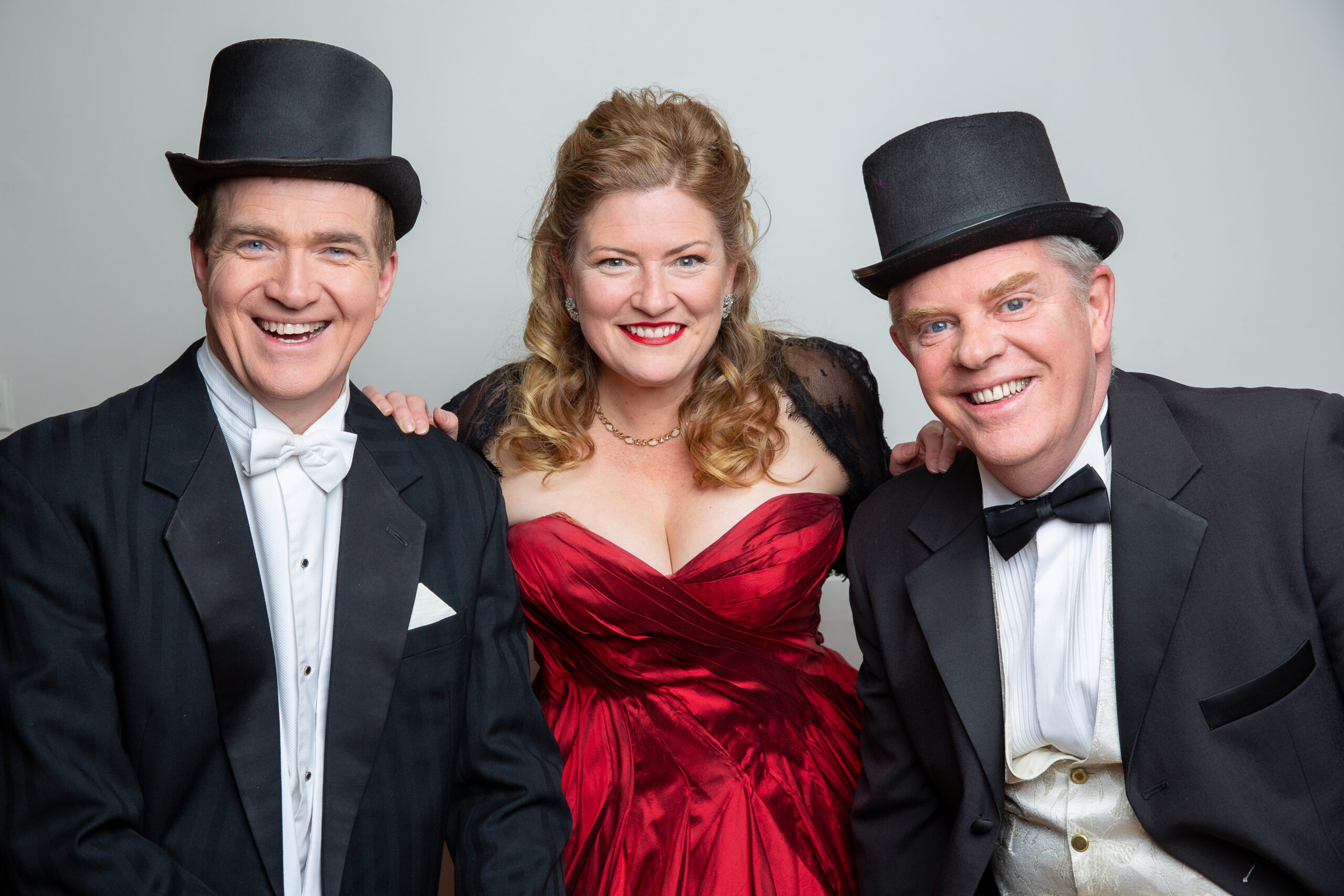 Mornings At
Gilbert, Sullivan & the Great Composers
or quite some years now Promac Productions have been the leading company in Australia, specialising in fully produced productions in the Morning Music/Daytime format. In 2023 Promac has devised a new show celebrating 25 years of performing Gilbert & Sullivan productions around Australia. In this production GILBERT, SULLIVAN & The GREAT COMPOSERS" , Promac not only perform a selection of hits and highlights of the most popular G&S musicals, such as HMS Pinafore, The Gondoliers, Pirates of Penzance, & The Mikado but have added other great hits from many great Composing Duos. Hit writing duos such as Lerner & Lowe, Rodgers & Hart, Webber & Rice and The Gershwin Brothers to name but a few. Starring in this production will be Star Australian Tenor Roy Best, International Soprano Alison Jones, and all backed on the grand piano by Australia's fastest rising concert pianist William Schmidt. Perennial favourite Chris McKenna will Compere/Narrate this production that is sure to be a hit will all Daytime show patrons. Join the Promac gang in this fast paced , beautifully sung, production with plenty of laughs along the way.
Northern Festival Centre.
Northern Festival Centre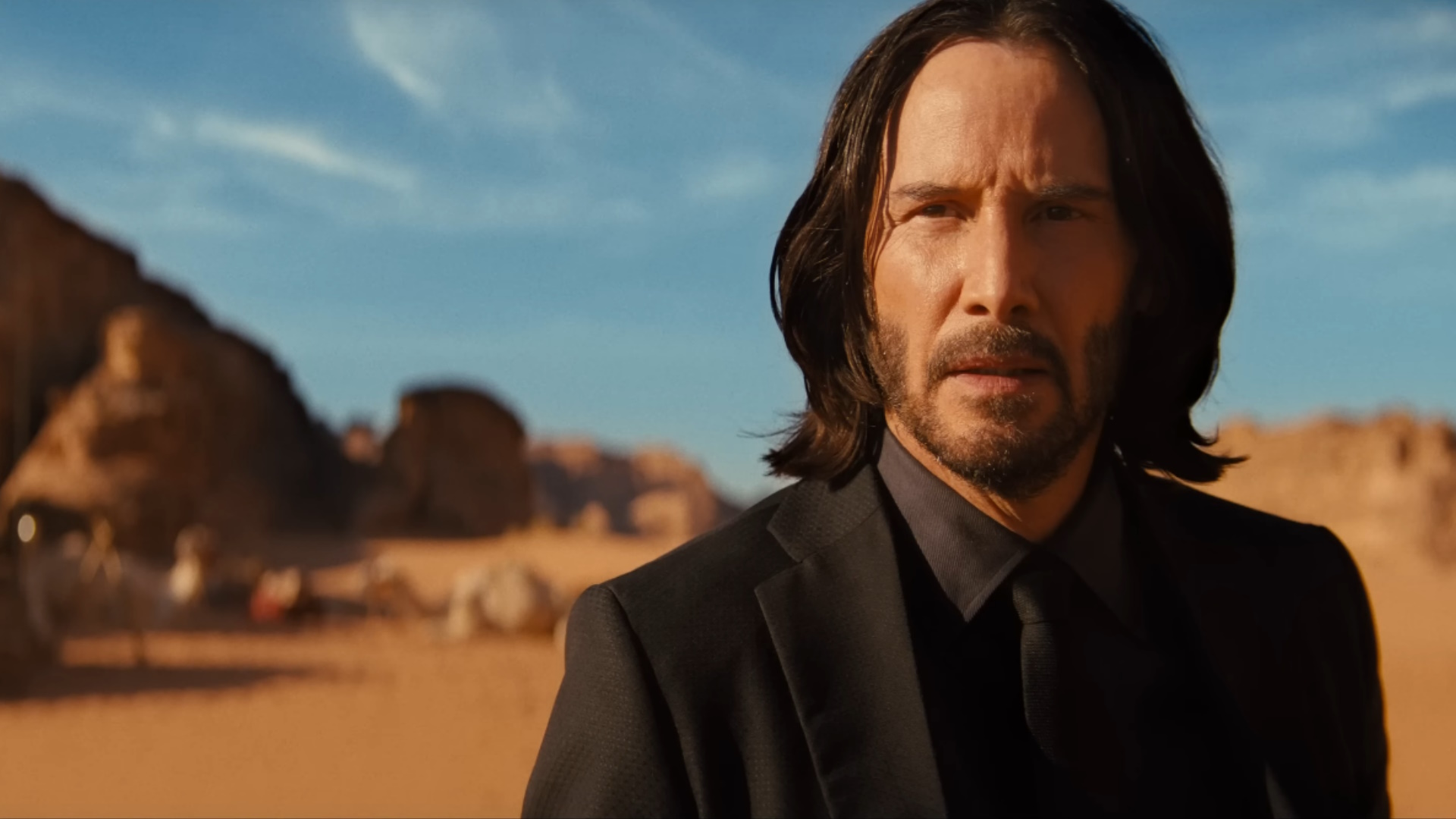 Commercial Film
John Wick: Chapter 4 (MA15+)
John Wick (Keanu Reeves) takes on his most lethal adversaries yet in the upcoming fourth installment of the series. With the price on his head ever increasing, Wick takes his fight against the High Table global as he seeks out the most powerful players in the underworld, from New York to Paris to Osaka to Berlin.
Northern Festival Centre.
Northern Festival Centre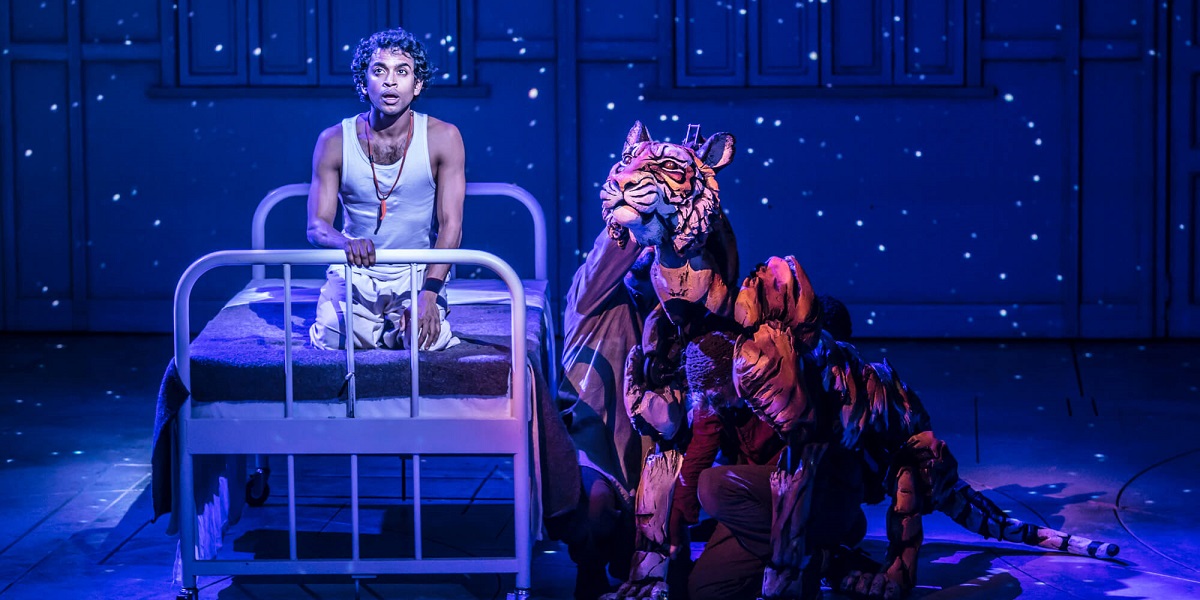 Arts On Screen
Life Of Pi
Puppetry, magic and storytelling combine in a unique, Olivier Award-winning stage adaptation of the best-selling novel. After a cargo ship sinks in the middle of the vast Pacific Ocean, a 16-year-old boy named Pi is stranded on a lifeboat with four other survivors – a hyena, a zebra, an orangutan and a Royal Bengal tiger. Time is against them, nature is harsh, who will survive? Filmed live in London's West End and featuring state-of-the-art visuals, the epic journey of endurance and hope is bought to life in a breath-taking new way for cinemas screens.
Northern Festival Centre.
Northern Festival Centre
Commercial
Marina Prior & David Hobson
After 3 back to back years of selling out 100 + shows around the country, Soprano and Tenor powerhouse legends of Musical Theatre and Opera, Marina Prior & David Hobson embark on their Encore Tour, 'The 2 Of Us' in up close and personal mode. Brand new songs, back-stage and life stories, and including the classics from their vast repertoire spanning 35 years in a 2 hour concert. Accompanied by renowned pianist David Cameron, in a two-hour intimate performance, Marina and David will perform their classics from productions such as The Phantom of The Opera, Cats, Evita, Les Miserables, West Side Story, Guys and Dolls, Chitty Chitty Bang Bang and La Boheme, to name but a few, as well as favourites from their award-winning albums. 'It's been beyond our wildest dreams to travel this beautiful country of ours being supported by Australians in our own backyard" says Marina & David.
Northern Festival Centre.
Northern Festival Centre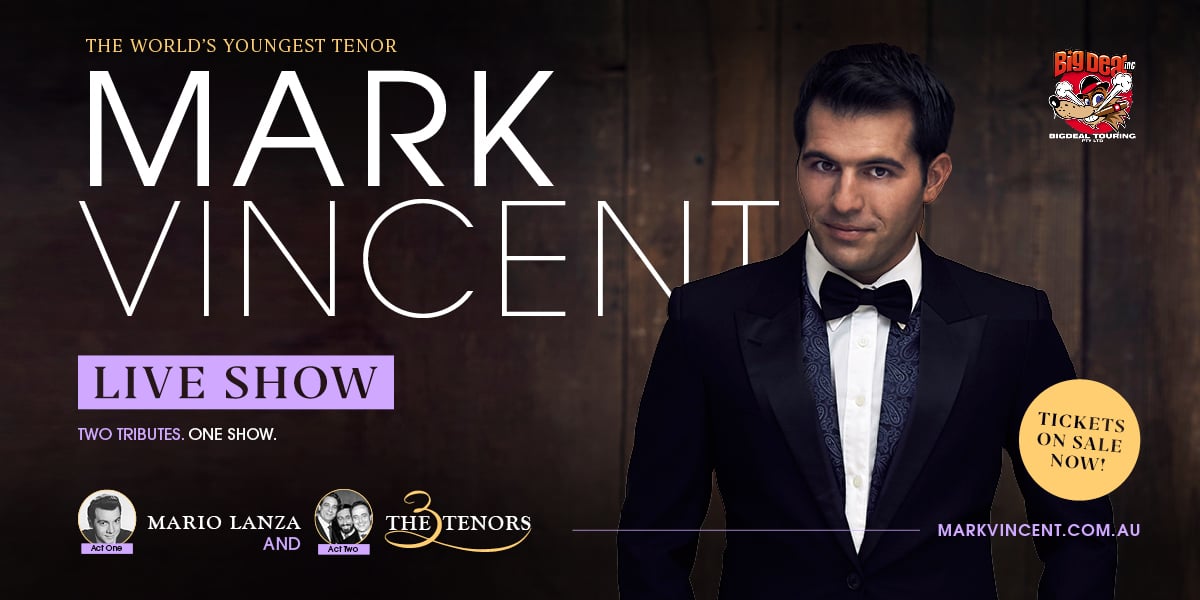 Mark Vincent pays Tribute to Mario Lanza & the 3 Tenors
Join us for two amazing shows in one night with Mark Vincent one of Australia's most beloved tenors. Mark has released nine consecutive #1 ARIA Classical Crossover Albums, earning accolades both nationally and internationally. 1st Half A tribute to Mario Lanza" Mark was introduced to Mario by his music teacher and was blown away and wanted to follow in his footsteps. Mario Lanza was one of the greatest voices of the twenty first century. Audiences can expect an intimate evening with Mark Vincent performing a rich repertoire of songs and arias made popular by the great Italian-American tenor and actor Mario Lanza, including, Because You're Mine, Be My Love, The Loveliest Night of the Year and Nessun Dorma to name a few. 2nd Half A tribute to the Three Tenors" Mark Vincent is truly honoured to be paying tribute to the greatest singers in the world; Pavarotti, Placido Domingo and Jose Carreras on his South Australian tour. "I can remember as a child watching the three tenors in concert at Madison Square Garden in 1992. There was the President of the United States, President George Bush, Frank Sinatra, and many other performers that day. It made me as a young boy realise that I wanted to follow in these tenors' footsteps, it inspired me to become a tenor." In this show, expect a variety of different songs from arias to classic ballads. As well as musical theatre numbers that the tenors performed through their career. These will be songs that the audience will love and know.
Northern Festival Centre.
Northern Festival Centre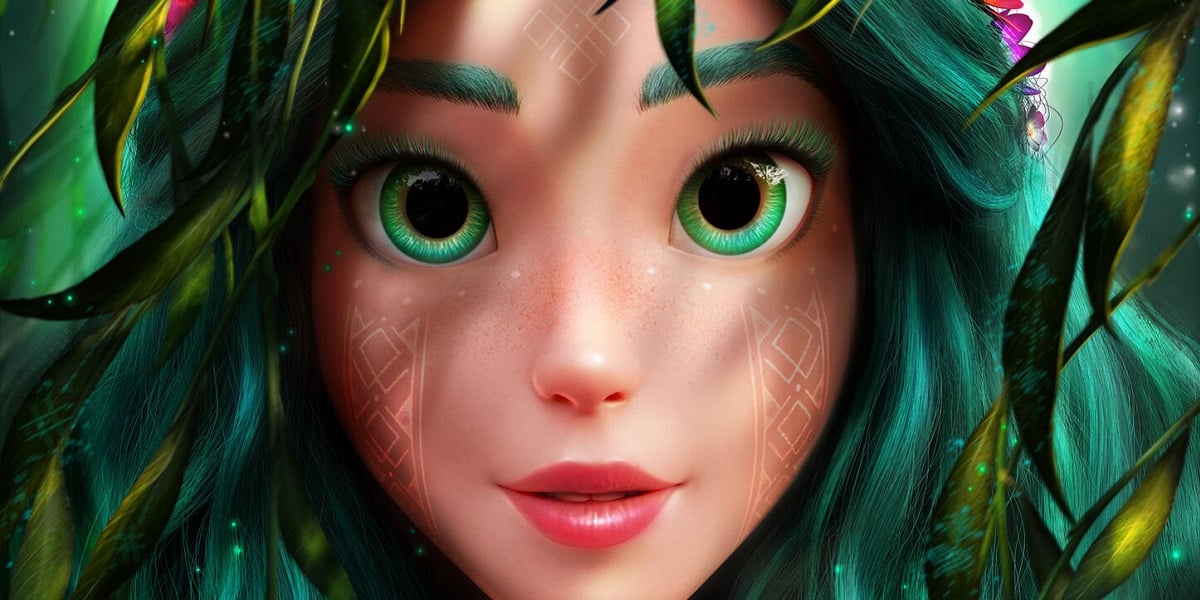 Commercial Film
Mavka: The Forest Song (PG)
Mavka - a soul of the Forest - faces an impossible choice between love and her duty as guardian to the Heart of the Forest, when she falls in love with a human - the talented young musician Lukash. Our story is about the magical power of love. That kind of love that enables human nature to find the magic within and reveals abilities and qualities that empower a person to reach beyond possible and to hold against evil and human vice.
Northern Festival Centre.
Northern Festival Centre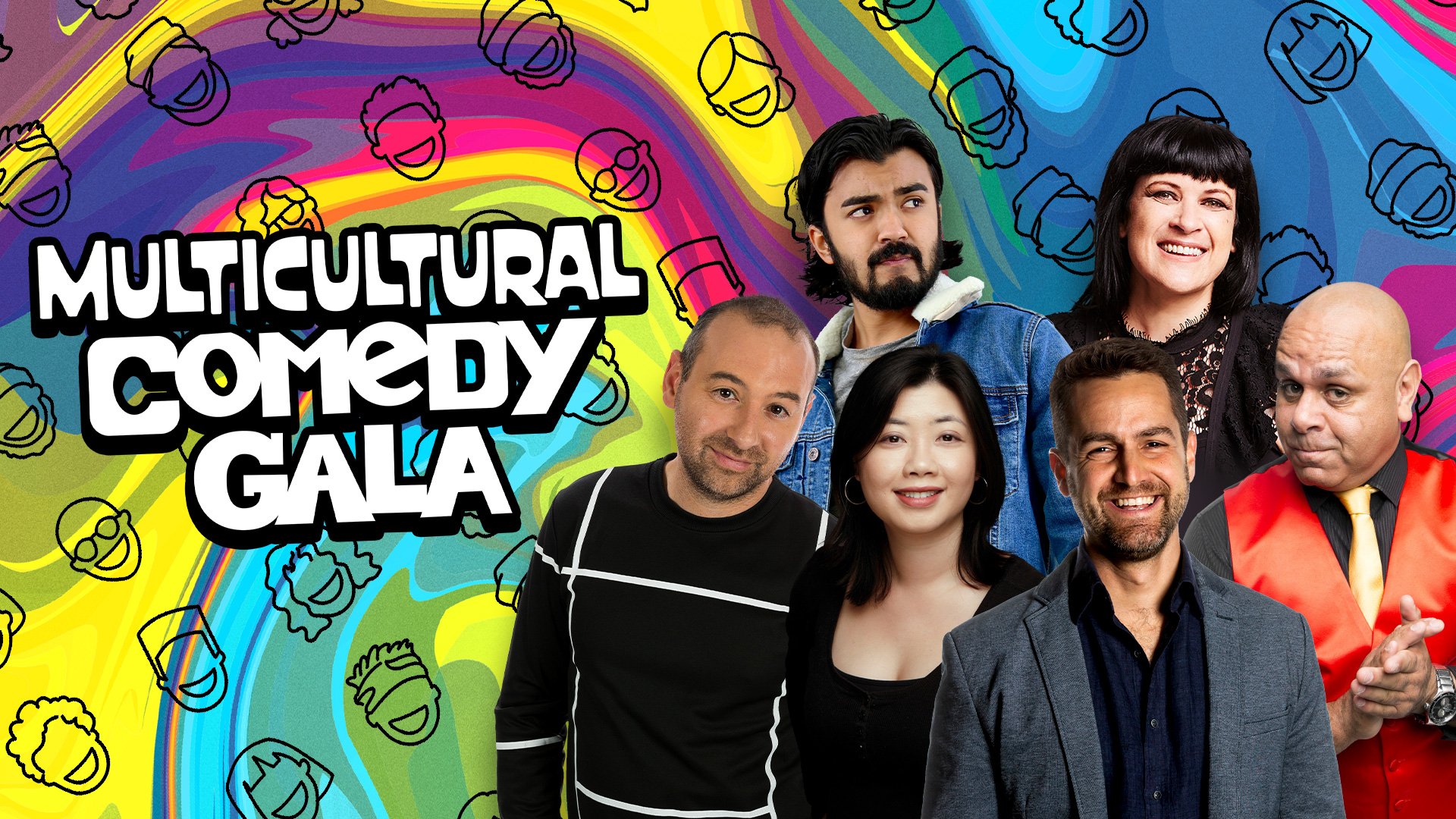 Commercial
Multicultral Comedy Gala
The Multicultural Comedy Gala is a side-splitting celebration of Australia's rich cultural diversity, by a world class selection of the most acclaimed and celebrated comedians in the nation.  This star-studded line up will poke fun at everything that makes us different, but so much the same.  So, do your soul a favour and treat it to a night of laughter you'll never forget!    FEATURING…  IVAN ARISTEGUIETA (NOMINEE – Most Outstanding Show, MICF 2021)  KEVIN KROPINYERI (RECIPIENT – Uncle Jack Charles Award, VIPA Awards 2013) JAMES LIOTTA (NOMINEE – Favourite Digital Creator, AACTA Awards 2022) NEEL KOLHATKAR (AWARDED - Outstanding Performance by an Ensemble in a Comedy Series Equity Foundation Awards 2019) REBECCA DE UNAMUNO (RECIPIENT – Pick of the Sydney Fringe 2013) 
Northern Festival Centre.
Northern Festival Centre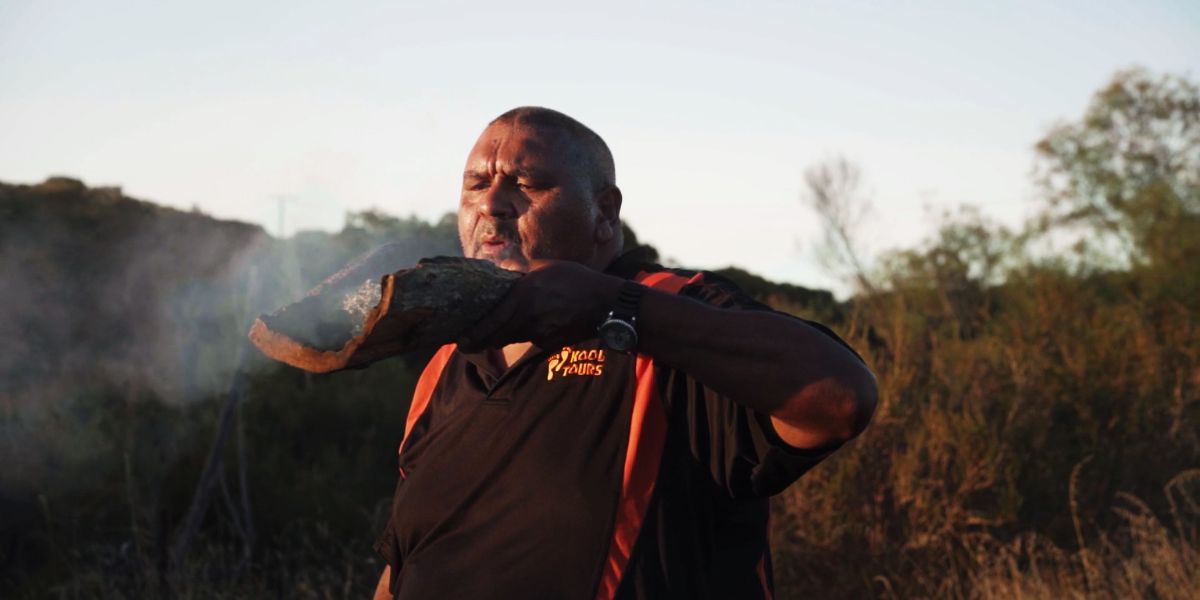 Nunga Screen
Nunga Screen 2023
Nunga Screen shares and celebrates First Nations culture, stories and language through film. A FREE annual event that spans National Reconciliation Week and NAIDOC Week, and which tours across regional SA from big screen cinemas to remote communities, Nunga Screen presents a diverse film program for cinema-goers of all ages. For more than 10 years, Nunga Screen (formerly known as Black Screen) has provided the opportunity for emerging and established First Nations film makers to showcase their films across South Australia. In 2023 program will feature the premiere of a second Country Arts SA commissioned short documentary from an emerging First Nations filmmaker. Nunga Screen is an amazing opportunity to get together, connect and learn. Films announced soon.
Northern Festival Centre.
Northern Festival Centre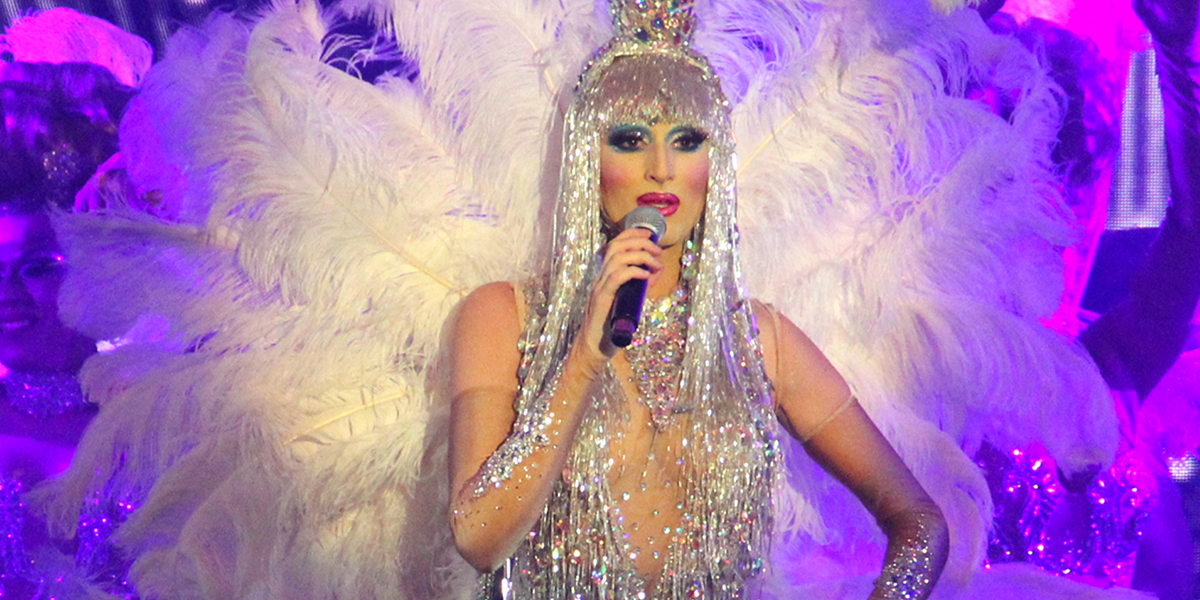 Commercial
Prada Clutch's
Let us take you on a journey from where it all began, Darlings! Flanked by gorgeous men, Australia's six-foot something songstress Prada Clutch & her 'girls' pay tribute to the history of Aussie drag – in concert. Revisit the good ol' days with Les Girls in the 60's, sing along to classic disco hits & sashay into today with a celebration of chart-topping music icons that have inspired drag performers around the world! The show is headlined by Prada Clutch; one of Australia's most in demand live-singing drag queens. Prada has headlined stage shows across Australia playing both regional & capital cities. She draws her inspiration from the likes of Dusty Springfield, Patti LaBelle, Bette Midler & Cher. The show is Creatively Directed by one of Australia's original Les Girls of Kings Cross, Monique Kelly. Monique was a member of Les Girls from 1973 to 1997. She has a keen eye for detail & a photographic memory of how it was done in her day, making her an asset to the show – she's the pot of gold from the Golden Mile. The show features a cast of seven, choreographed by Stephen Clarke. Stephen has been Dancing and Choreographing professionally since 1985. Stephen's experience extends to working with Kylie & Dannii Minogue, Cyndi Lauper & Diana Ross. Jam-packed with dazzling feathers, wigs, headpieces, costumes & performance, you will not forget this glittering drag spectacular!
Northern Festival Centre.
Northern Festival Centre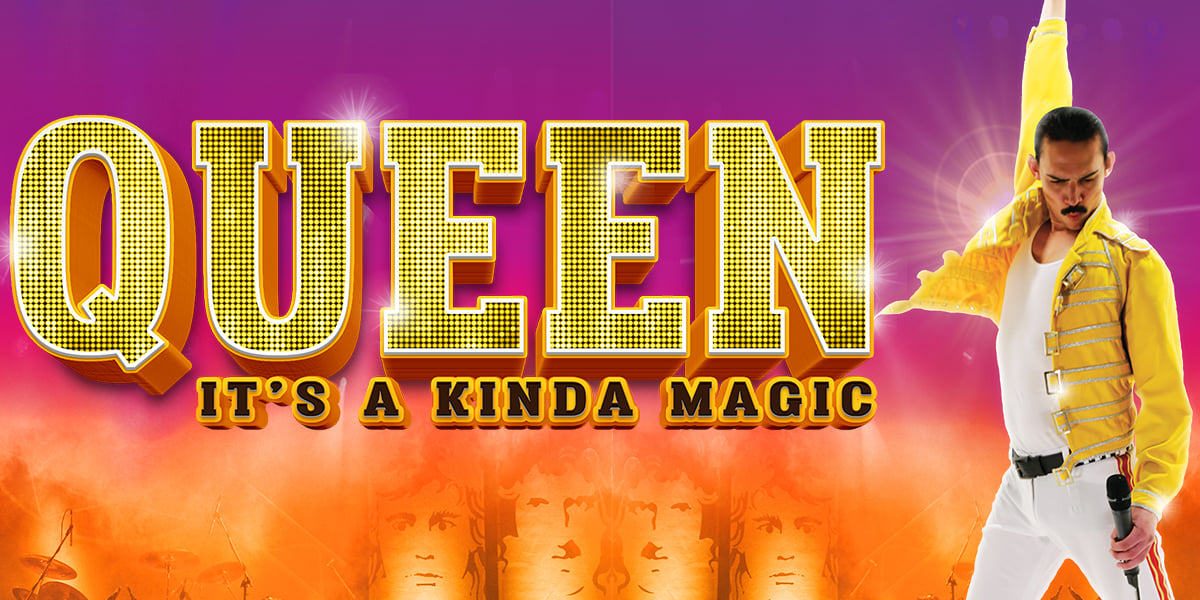 Commercial
Queen: It's Kinda Magic
Queen: It's a Kinda Magic is back by popular demand this August for their first Australian tour in two years! The show is set to again immerse fans in the spectacle, grandeur and extravagance of Queen and Freddie Mercury, but with the incredible Dominic Warren on board things are looking bigger and better than ever! You've seen Bohemian Rhapsody at the cinemas, now see it all come alive on stage and in concert, with big sound, big screens, crazy lighting and outlandish costumes… the REAL ROCK EXPERIENCE!
Northern Festival Centre.
Northern Festival Centre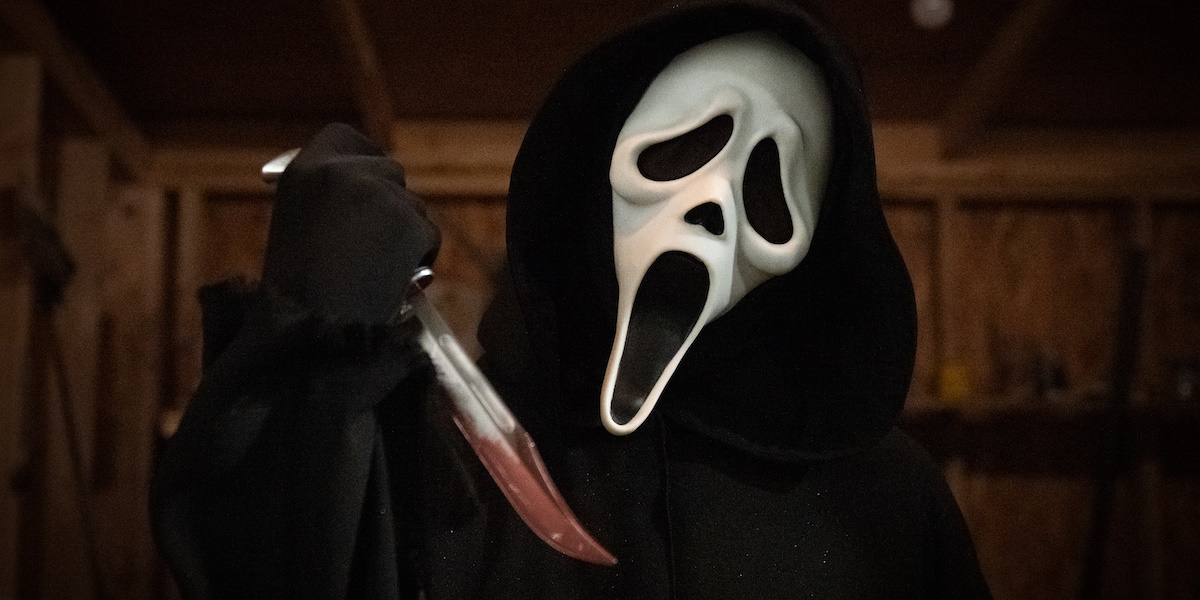 Commercial Film
Scream VI (MA15+)
Following the latest Ghostface killings, the four survivors leave Woodsboro behind and start a fresh chapter. In Scream VI, Melissa Barrera ("Sam Carpenter"), Jasmin Savoy Brown ("Mindy Meeks-Martin"), Mason Gooding ("Chad Meeks-Martin"), Jenna Ortega ("Tara Carpenter"), Hayden Panettiere ("Kirby Reed") and Courteney Cox ("Gale Weathers") return to their roles in the franchise alongside Jack Champion, Henry Czerny, Liana Liberato, Dermot Mulroney, Devyn Nekoda, Tony Revolori, Josh Segarra, and Samara Weaving.
Northern Festival Centre.
Northern Festival Centre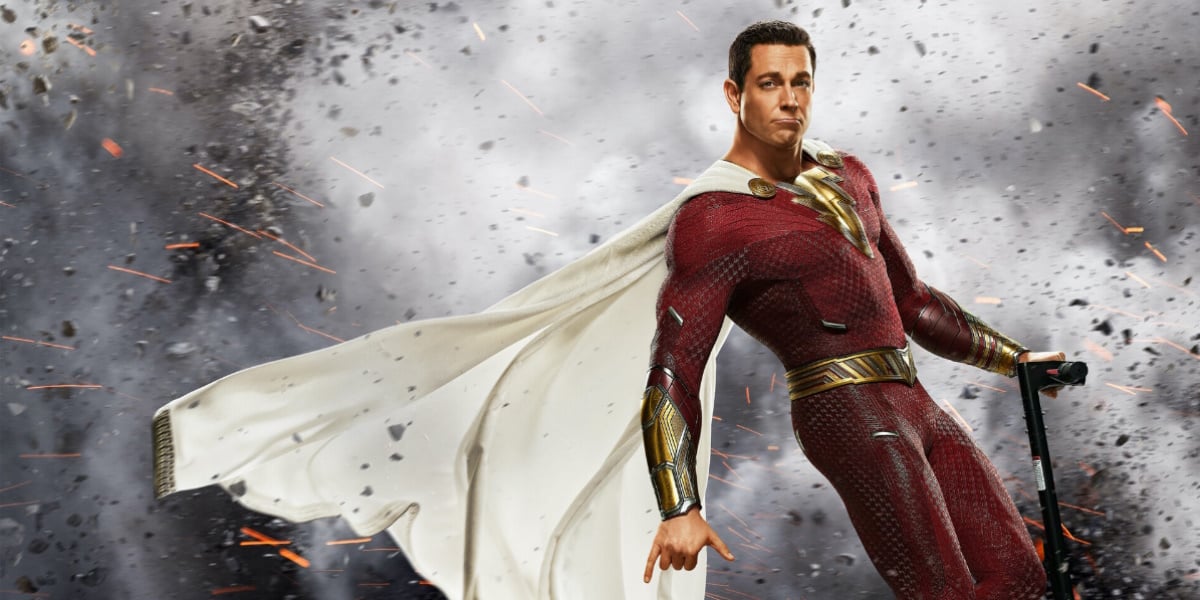 Commercial Film
Shazam! Fury Of The Gods (M)
From New Line Cinema comes "Shazam! Fury of the Gods," which continues the story of teenage Billy Batson who, upon reciting the magic word "SHAZAM!," is transformed into his adult Super Hero alter ego, Shazam.
Northern Festival Centre.
Northern Festival Centre
Mornings At
The Belles of Broadway
Following her critically acclaimed shows The Women of the 60's, Night and Day - The Shirley and Doris Show, The Christmas Belle and Gems of Jazz, Gina returns with The Belles of Broadway. Gina began her performing career in shows such as Beauty and the Beast, Mamma Mia and Cats, singing some of the most loved songs of our time. For this show, she has selected her favourite songs from those musicals, along with others that featured in the movies that helped to shape her as a performer, including The Sound of Music, Oklahoma, My Fair Lady and more. With her warm and engaging stage presence, Gina will regale you with stories from her time in those record-breaking shows and dazzle you with some fancy footwork along the way. "I love performing my own shows because I get to be the boss - I decide which songs to sing, I can chat with the audience whenever it suits me, and most importantly, I get to decide which dresses to wear!" So come along and enjoy this insight into Gina's incredible journey through the wonderful world of professional music theatre.
Northern Festival Centre.
Northern Festival Centre
Commercial
The Robertson Brothers Variety Show
ollowing their Sold Out National Tour in 2022, Australia's new 'Kings of Variety Television' are back in 2023 with a brand new show! The Robertson Brothers are thrilled to be returning with their new heart-warming and uplifting 1960's Variety TV Show! Geoff and Ben Robertson are back as your charming and cheeky hosts for this nostalgic night of entertainment as they pay tribute to the musical giants of the 1960's - The Bee Gees, Simon & Garfunkel, Roy Orbison, Cliff Richard & The Shadows, Frankie Valli, The Everly Brothers, Neil Sedaka and The Seekers. "It's different to other shows…I haven't seen anything like it before"! (Joan T, 2022 audience member) Variety TV Show fans will be excited to know the multi-talented Simon Brook McLachlan (from the Original Australian cast of Jersey Boys) will return in 2023 to thrill us with his very special tributes to Frankie Valli & The Four Seasons as well as Neil Sedaka, together with a brand new Variety Show tribute to the much loved 1960s superstar… Sir Cliff Richard. Another HUGE bonus this year for the Robertson Brothers 1960's Variety TV Show fans is the addition of Australia's internationally acclaimed #1 Roy Orbison tribute artist… Dean Bourne! Dean will perform his very special Variety Show tribute to the one and only 'Big O' and his biggest hits from the 1960's. "It's the best show I've seen in years!" - Ray Hadley, 2GB Unlike anything you have ever seen before this 150 minute ground-breaking and interactive theatrical TV experience is filled with all the fun, music and long forgotten memories of the fabulous 1960's. The Variety TV Show audience is taken on a unique and emotional journey back to the best years of their lives.
Northern Festival Centre.
Northern Festival Centre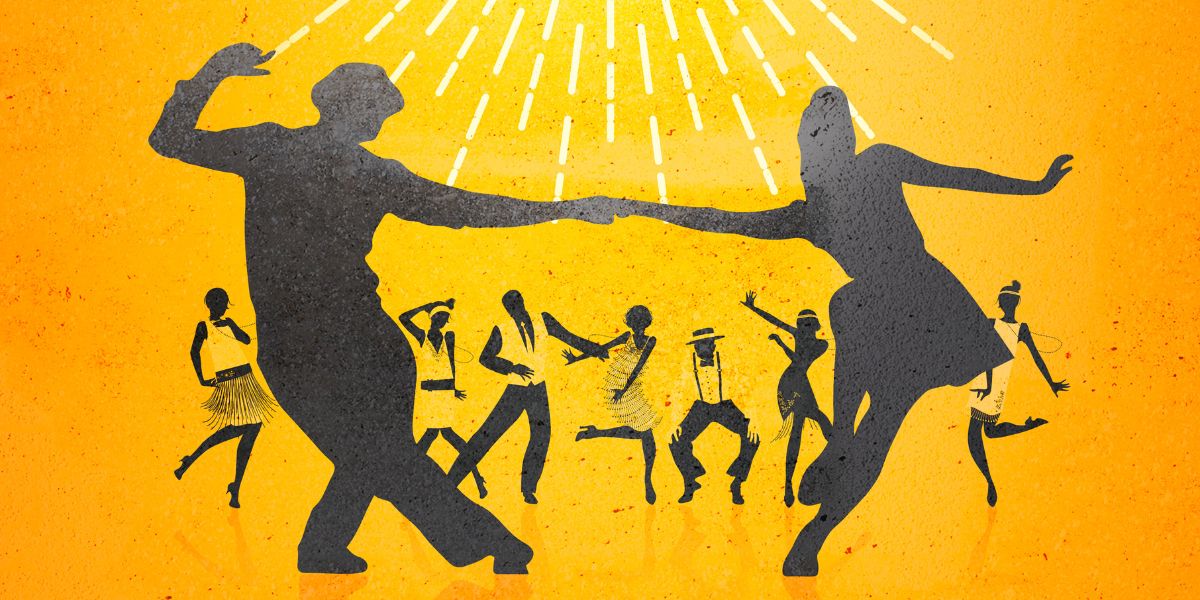 Country Arts SA Season
The Sunshine Club
Written and Directed by Wesley Enoch Music by John Rodgers Set is 1946, the joyful and acclaimed musical The Sunshine Club, tells the story of Aboriginal soldier Frank Doyle, who is just returning home to Brisbane after serving in WW2, to find that, while the world may have changed, the same attitudes and prejudices still exist at home. But this only fills Frank with a strong desire to change things for the better by setting up The Sunshine Club. A place where all people are welcome to come together, laugh, romance and dance the night away as Frank sets out to win the heart of Rose, the girl from next door. The Sunshine Club is a gloriously energetic, thought provoking and above all entertaining night of theatre. "The Sunshine Club is essential viewing – foremost for the joyous musical talent of its cast, but also for its story of local history and optimistic message of community strength in diversity." – Stage Whispers "... a compelling story of humanity, hope and despair. Enoch directs with finesse and sensitivity. – Arts Hub "Come and enjoy this beautiful story of love, hope and acceptance with unforgettable characters who represent what really happens to our First Nations people. Enjoy the wonderful music, incredible band and acknowledge the first owners of the country we call Australia." – The Fame Reporter "immensely entertaining… a significant achievement. The openness and joy radiating from The Sunshine Club is certain to make your spirits soar." – Sydney Morning Herald Creative team Christine Harris – Producer Wesley Enoch – Writer & Director John Rodgers – Composer Wayne Freer – Musical Director
Northern Festival Centre.
Northern Festival Centre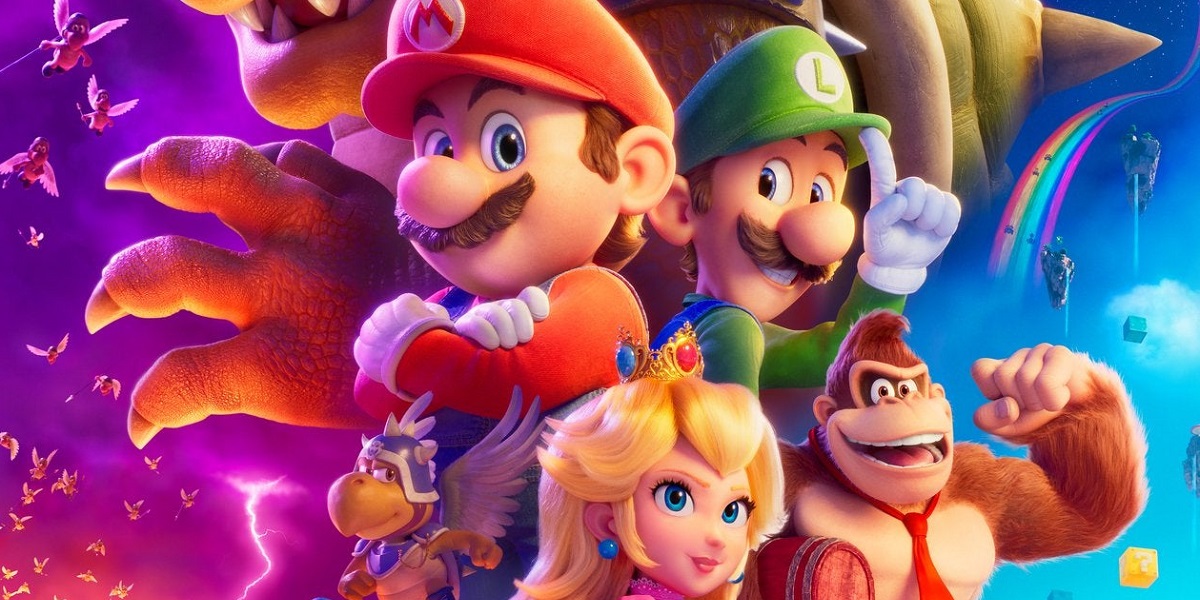 Commercial Film
The Super Mario Bros. Movie (CTC)
Following the unexpected success of their debut album "No Hopers, Jokers and Rogues" we rejoin the world's oldest 'buoy band' a year later struggling to navigate the pressures, pitfalls and temptations of their newfound fame. FISHERMAN'S FRIENDS: A plumber named Mario travels through an underground labyrinth with his brother, Luigi, trying to save a captured princess. Feature film adaptation of the popular video game.
Northern Festival Centre.
Northern Festival Centre
Commercial
The Toni Childs Retrospective
Join the legendary Toni Childs for a special two-hour performance as she celebrates her life's musical works. Toni will be performing hits and fan favourites from Union, House of Hope, the Woman's Boat and Keep the Faith in the first hour of her show then the second hour will be an introduction to Toni's new music, from two very special albums It's All a Beautiful Noise and Citizens of the Planet. Emmy Winner and three-time Grammy nominated recording artist, Toni is a celebrated singer/songwriter known for her powerful voice, inspiring independent spirit and crafted storytelling. With fans in over 50 countries around the world, Toni has produced a list of international hits such as: Don't Walk Away, Stop Your Fussin', Walk and Talk Like Angels, Zimbabwe, Where's the Ocean, Many Rivers to Cross, I've Got to Go Now and Because You're Beautiful, to name a few. Relive your best musical memories with Toni Childs' Greatest Hits Live in Concert. EXCLUSIVE VIP MEET & GREET PACKAGE This exciting opportunity includes one concert ticket within the first row, a digital copy of Toni Childs Greatest Hits two CD set plus a drink backstage before the concert with Toni.
Northern Festival Centre.
Northern Festival Centre