Dreams Fleetwood Mac & Stevie Nicks Tribute Show 2024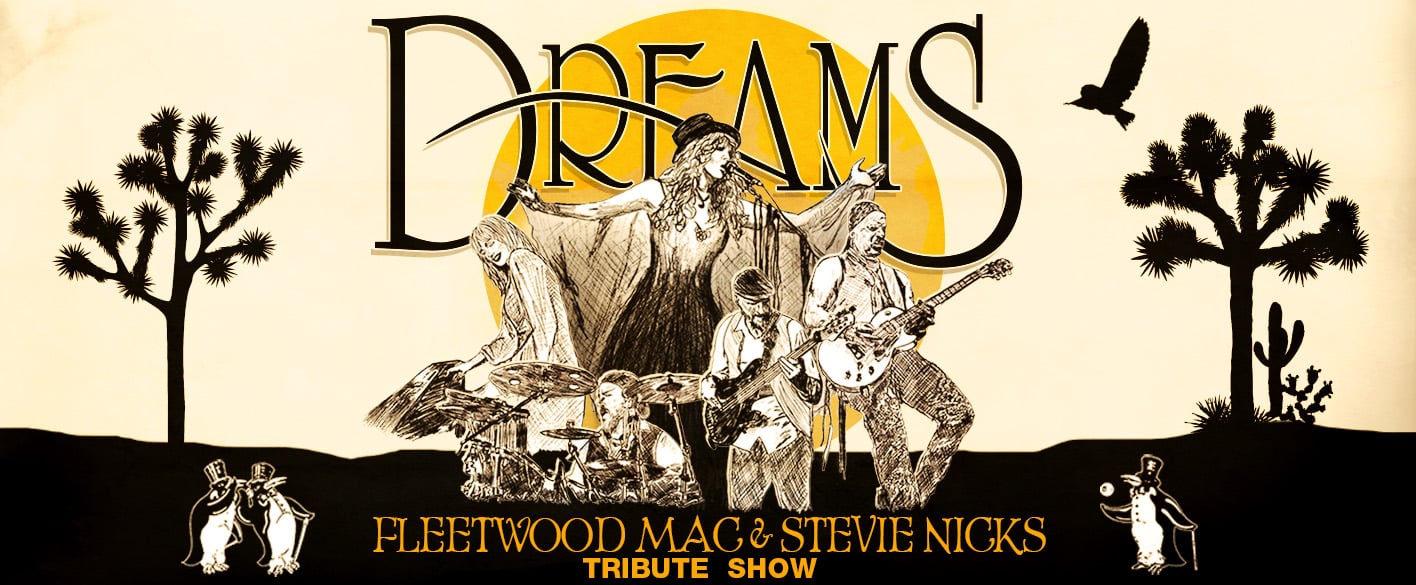 Welcome to The Dreams Show – your ticket to experiencing the magic of Fleetwood Mac and the captivating solo career of their leading lady, Stevie Nicks.
Since its launch in 2017, Dreams has gained massive acclaim, both from fans across Australia and from within Fleetwood Mac themselves.
Dennis Dunstan, Fleetwood Mac's Manager (1981-1999), applauded the show, stating, "The Dreams Show was a breath of fresh air when it comes to Fleetwood Mac tribute shows..
these guys deliver.. Big Time! Don't miss this show if you're a Mac fan!"
Surrender to the enchantment of Dreams, as we recreate everything from their live show spectacle to clothes to choreography and anecdotes to iconic songs of the legendary band.
Enjoy monumental hits like 'Go your Own way', 'Gypsy', 'Edge of Seventeen', 'Rooms on Fire', 'TUSK', 'Say you love me', and many others.
Genre - Tribute
$59.00
10 August 2024
165 minutes
19:30
Northern Festival Centre.
Northern Festival Centre
All Ages