Jason Singh's Heavens Greatest Hits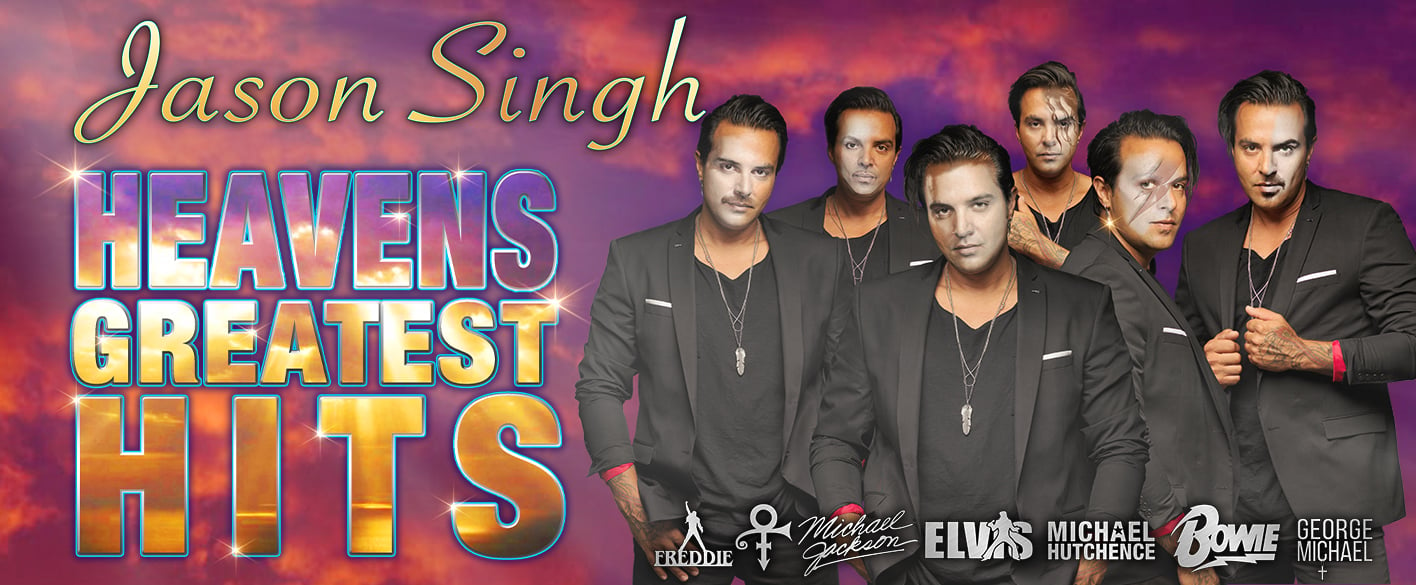 Get set as multi-platinum award winning artist Jason Singh brings us the music of some of the greatest dearly departed artists in his two hour non-stop celebration 'Heaven's Greatest Hits'.
Joined on stage by his exceptional band, 'Heaven's Greatest Hits' showcase's Jason Singh's vocal prowess as he performs over 50+ tracks by the greatest artist of all time channelling Elvis Presley, Prince, Michael Jackson, David Bowie, Michael Hutchence, Freddie Mercury and more.
This world class show takes the audience on an unforgettable journey, from the raw and emotional news stories from the day these artists passed away to the exceptional detail in which each note is played. Heaven's Greatest Hits is a dancing in the aisles celebration of the songs that have provided a timeless soundtrack to our lives.
"Where would we be without music? This era of music and artists who have left such an impact on our lives are our personal time machines. Their songs and stories transport us to moments in time within the first beat." says Jason.
A founding member of the ARIA Award winning Australian pop/rock chart toppers, Taxiride, Jason Singh has gone on to forge a successful solo career entertaining audiences both here and overseas working with a long list of national and international artists including Mariah Carey, Rick Astley, Hanson and John Farnham.
Whether you're into rock, pop, funk or soul 'Heaven's Greatest Hits' is a show for all music lovers and one not to be missed!